Celebrated British historiographer of Romania receives Romanian citizenship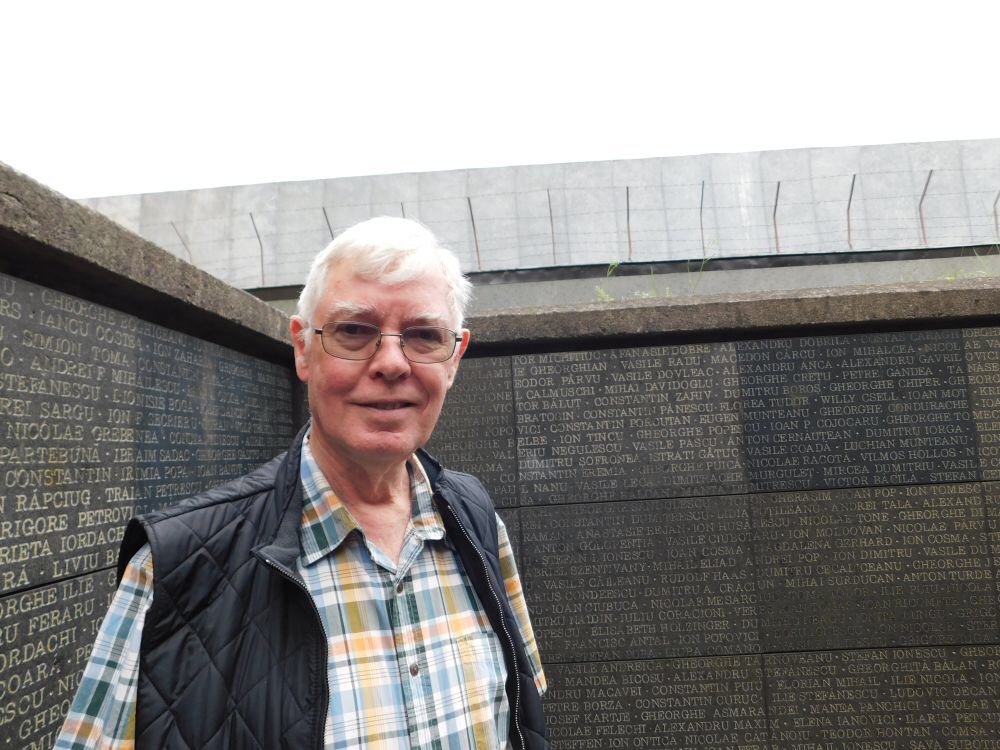 Acclaimed historiographer of twentieth-century Romania, Dennis Deletant, recently received Romanian citizenship in recognition of his work. The ceremony took place on the premises of the Romanian Cultural Institute in London, where Romanian ambassador to the UK Laura Popescu handed Deletant his citizenship certificate.
Born in Norfolk in 1946, Deletant studied the Romanian language and had his first direct contact with Romania at the age of 20, when he attended the Sinaia summer school organized by the University of Bucharest.
In 1969, he received a scholarship from the British Council to study in Romania. Deletant frequently visited the country until 1988, when the communist regime declared him to be persona non grata following his criticism of the Ceaușescu regime. The Securitate, the regime's secret police, had kept tabs on him during his previous stays.
However, Deletant was not going to be kept away from Romania for long. Immediately after the 1989 revolution, he returned to Bucharest as a BBC consultant. A year later, he consulted for the British Government's Know-How Fund and its activities in Romania. He would receive the Order of the British Empire (OBE) for his service.
Dennis Deletant is currently the Ion Ratiu Visiting Professor of Romanian Studies at Georgetown University in Washington DC., and Emeritus Professor of the School of Slavonic and East European Studies at University College in London.
His academic career and major works focus on twentieth-century Romanian history and politics, 1940s labor camps in Transnistria, the "Bessarabia question," the Soviet influence on Romanian communism, language policy in Soviet Moldova, as well as the place of Romania in Eastern Europe today. Deletant put his lens on the Romanian dictatorship, the Securitate, Romanian identity, propaganda, but also literature and culture. He studied Romania's wartime military authoritarian leader, Marshall Antonescu, and the personality of the post-war communist leader Gheorghe Gheorghiu-Dej.
Doctor Honoris Cause for numerous Romanian universities, Deletant declared that, absorbed by his research, he never found the time to begin citizenship application proceedings.
His latest book, In Search of Romania, came out last month and tackles Romania under the communist dictatorship. 
(Photo source: Dennis Deletant Facebook page)
Related Questions and Answer about "Celebrated British historiographer of Romania receives Romanian citizenship"
Modern Romanian culture emerged and developed over roughly the last 250 years under a strong influence from Western culture, particularly French and German culture
. The Roma (Roma in Romani; Romi, Rromi or ? igani in Romanian) constitute one of the major minorities in Romania.
You should call our Contact Centre on
0300 123 2253
or email us at:
[email protected]
(you should provide your name, date of birth, place of birth, current nationality, immigration status and Home Office Reference number where known.
Tuition Fees of Romanian Universitiesnn On average, tuition fees usually go from
2,000 EUR to 5,000 EUR per year
, which is around $2,200 and $5,500. Since you might be in need of financial aid, universities in Romania also prepared many scholarships for EU and non-EU citizens.
Romanian Society x26amp; Culturenn Romania is a
hierarchical society
where age and position are respected. Older people are viewed as wise since they have earned life experience. Romanians expect the most senior person, by age or position, to make decisions that are in the best interest of the group.
Only
about two-percent of high school athletes
are awarded athletics scholarships to compete in college. Of the student-athletes participating in sports with professional leagues, very few become professional athletes. A college education is the most rewarding benefit of the student-athlete experience.
10 countries that receive the most U.S. foreign aid: Afghanistan ($4.89 billion) Israel ($3.3 billion)n...nUS Foreign Aid by Country 2022.
CountryObligationsDisbursementsColombia$265.90 Mn$198.08 MnSudan$260.77 Mn$223.87 MnUkraine$247.30 Mn$231.72 MnMozambique$220.40 Mn$300.80 Mn
One party is the company that supplies a product or service, and
the other party is the client who receives the product
. Representatives from both sides sign the engagement letter, which makes it a written record that's legally binding.Sept 30, 2021
There are five types of high schools in Romania
allowing access to university, based on the type of education offered and their academic performance. All of these allow for a high school diploma, access to the Bacalaureat exam and therefore access to University studies.
You need a letter of acceptance to study at a university in Romania, from the Ministry of Education, in order to apply
. Student visas take up to two months to process. After you arrive in the country, you need to extend your visa and obtain a residence permit.
Romania – Higher education systemnn The higher education system of Romania is represented by
87 universities
with 2,283 study programs. In addition 1,075 Bachelor programs at 85 universities, 871 Master programs at 82 universities, and 337 PhD programs at 61 universities.