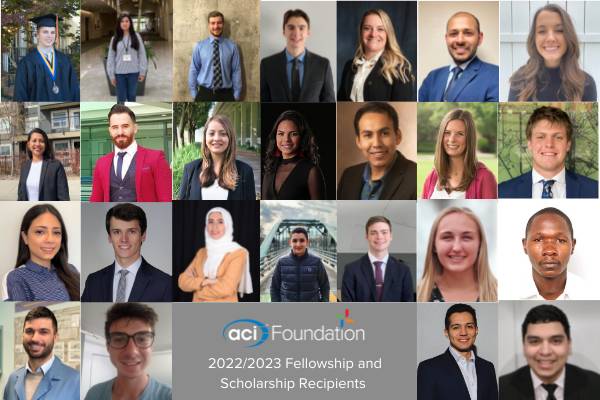 The American Concrete Institute (ACI) Foundation has awarded 16 fellowships and nine scholarships to students from 23 different institutions. All fellowship recipients will receive a $10,000 educational stipend, paid travel expenses and attendance fees to two ACI conventions, and assistance in finding an industry mentor. The 2022-2023 fellowship recipients are as follows:ACI Foundation Concrete Materials Fellowship• Jesús Castro Pérez, University of Illinois, Urbana-ChampaignACI Foundation Concrete Practitioner Fellowship• Abigail Kienzle, Clarkson UniversityACI Foundation Future Concrete Industry Leader• Ariel Majano, New Jersey Institute of TechnologyACI Foundation Middle East & North Africa Fellowship• Nouran Elmesalami, New York University, Abu DhabiACI Presidents' Fellowship• Nafiseh Kiani, University of MiamiBaker Student FellowshipJordan Duck, Kennesaw State UniversityBarbara S. and W. Calvin McCall Carolinas Fellowship• Lily Polster, University of Notre DameBurg-Coleman Iowa State '77 ACI FellowshipCaleb Stevenson, Iowa State UniversityCharles Pankow Foundation Student Fellowship• Brenda Amada Cardona Cepeda, University of Illinois, Urbana-ChampaignDaniel W. Falconer Memorial Fellowship• Ziad Elaghoury, University of Western OntarioDon Marks Memorial Fellowship• Luke Somerville, University of Illinois, Urbana-ChampaignNicolas F. Maloof Jr. GA Chapter FellowshipChelsea Bidgood, Colorado State UniversityRichard D. Stehly Memorial Fellowship• Adam Johnson, University of St. ThomasRobert F. Mast Memorial FellowshipHunter Hutton, Virginia Polytechnic Institute and State UniversityS.P. Shah FellowshipLuca Montanari, University of Texas, AustinTribute to the Founders Fellowship• Ferdinand Niyonyungu, University of KansasAll scholarship recipients will receive a $5,000 educational stipend. The 2022-2023 scholarship recipients are as follows:ACI Foundation Scholarship• Gabriel Johnson, University of ArkansasACI Foundation Scholarship• Mahesh Acharya, Idaho State UniversityBertold E. Weinberg Scholarship• Nuzhat Kabir, Texas A&MKatharine & Bryant Mather Scholarship• Marwa Ibrahim, University of CalgaryMaster Builders Solutions Concrete Materials ScholarshipRubaiya Rumman, University of British ColumbiaNick Bada – ACI Ontario Chapter Graduate ScholarshipBrandon Boles, University of TorontoSchwing America ScholarshipAndrew LeBoeuf, University of VirginiaStewart C. Watson Memorial ScholarshipAdel Al Ekkawi, University of CalgaryGene Corley ScholarshipCristian Rodrigo Tolava Torrico, Southern Illinois University EdwardsvilleThe online application process for the ACI Foundation's 2023-2024 fellowships and scholarships will open on July 1 and close on November 1.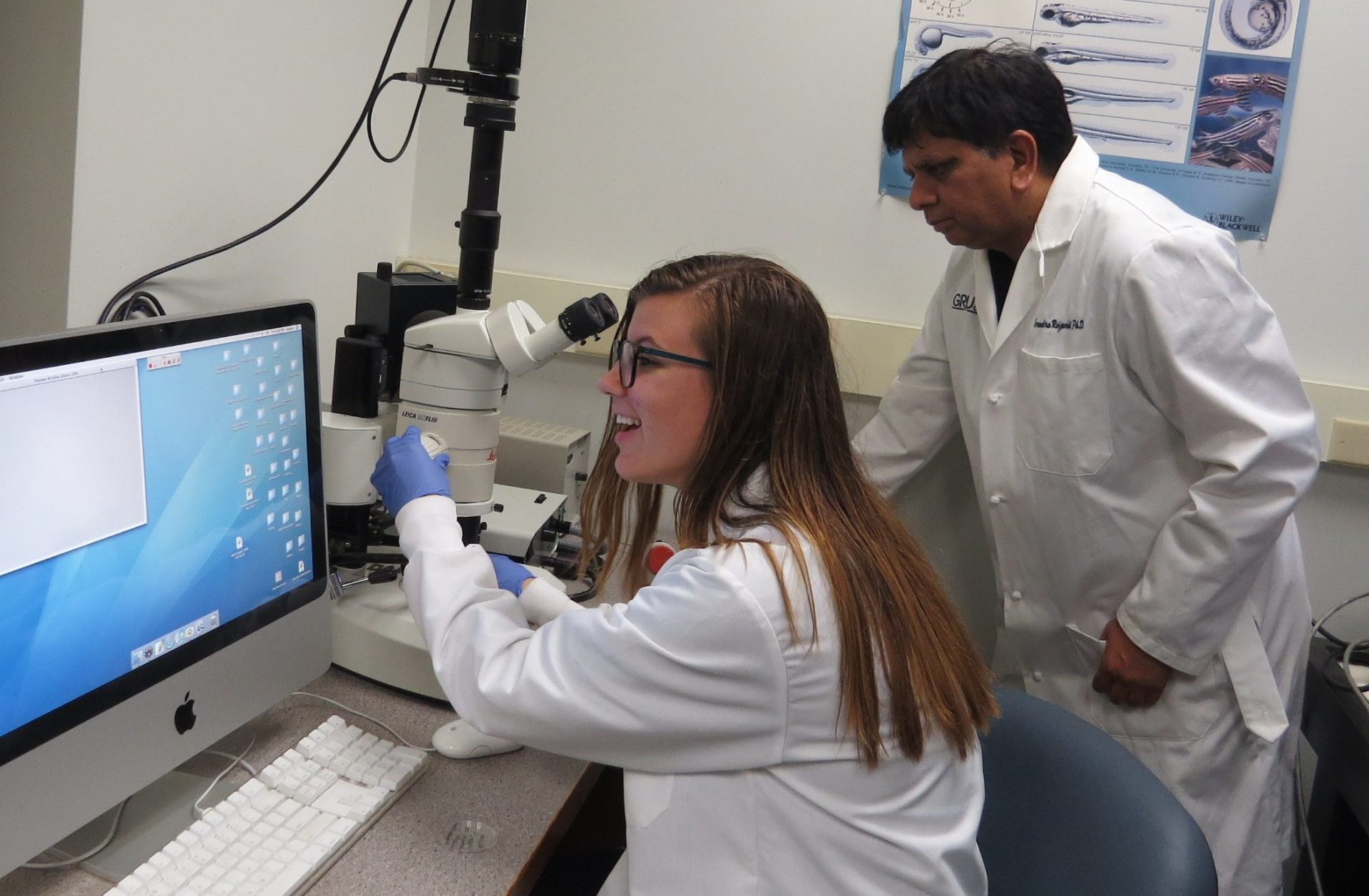 Amesha Adams and Anabelle O'Keefe have been awarded Center for Undergraduate Research and Scholarship fellowships for the spring 2022 semester. Adams was awarded the Fellowship for Enhancing Equity and O'Keefe receives the Community Impact Fellowship. It was psychology instructor Dr. Michelle Johnson who mentioned the CURS fellowship, and Adams needed to get the application together quickly as it was due the next day. Community Impact FellowshipAnnabelle O'Keefe's path to the CURS fellowship was through the health field and the opportunities Augusta has to offer. "That's part of the benefits of us being a comprehensive research university is that undergraduate research is at the forefront of faculty's minds," she said.
--Must See--Google PhD Fellowship 2022 – Rs 37 Lakh FellowshipAbout the Google PhD Fellowship Program –Google PhD Fellowships directly support graduate students as they pursue their PhD, as well as connect them to a Google Research Mentor. After Google PhD Fellowship recipients are notified, the Fellowship is effective starting the following school year. If your question has not been answered by a FAQ, email:
[email protected]
's Note: Google PhD Fellowship 2022 – Rs 37 Lakh Fellowship. Google PhD Fellowship 2022. Google PhD Fellowship 2022 Program.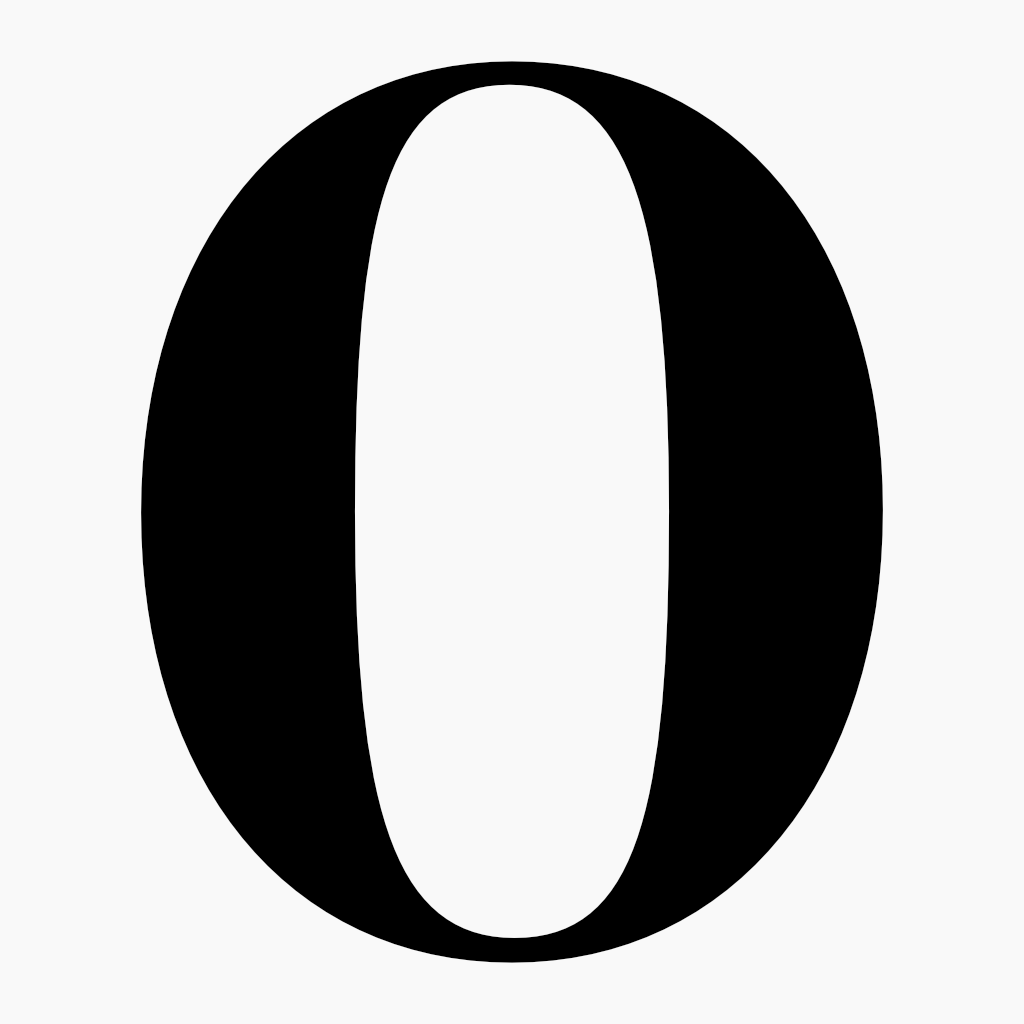 Radu Stochita '22 and Mary Nzeyimana '22 were awarded the 2022 Thomas J. Watson Fellowship. In addition, Clara Benadon '23, Seamus Frey '23, Ari Geisler '23 and Kellie Navarro '23 were awarded the 2022 Barry M. Goldwater Scholarship. The Watson Fellowship provides a grant for a year of independent study outside of the United States. All of the Bowdoin Goldwater Scholars hope to pursue a PhD in their respective fields. Seamus Frey '23 is a member of the Bowdoin Orient.
MILWAUKEE — The selection committee for the Herb Kohl Educational Foundation Student Scholarship, Teacher Fellowship and Principal Leadership program has announced recipients of the 291 Herb Kohl Foundation awards for Wisconsin students, teachers, and principals. Awards of $6,000 are being made to 100 teachers, 17 principals, and their schools, and $10,000 scholarship will be given to 174 graduating high school students.
Karen and Jeff Silberman followed the success of their Chancellor's Associates Inspiration Challenge in 2017 with a challenge to spur additional support as part of the Chancellor's Scholarship and Fellowship Challenge. When paired with the Chancellor's match, current use gifts to Chancellor's Associates Scholarships were matched 1:1, up to $667,000. So far, the Timmons/Sandstrom Chancellor's Associates Endowment Challenge has provided $321,500 in matching during the Chancellor's Scholarship and Fellowship Challenge, and $521,000 in total matching since their pledge in 2019. He is interested in pursuing a career pathway in product/talent/brand management, but he credits the Chancellor's Associates Scholarship Program with giving him the opportunity to attend UC San Diego. Alongside UC San Diego's philanthropic partners, the university is continuing its nontraditional path toward revolutionary ideas, unexpected answers, lifesaving discoveries and planet-changing impact.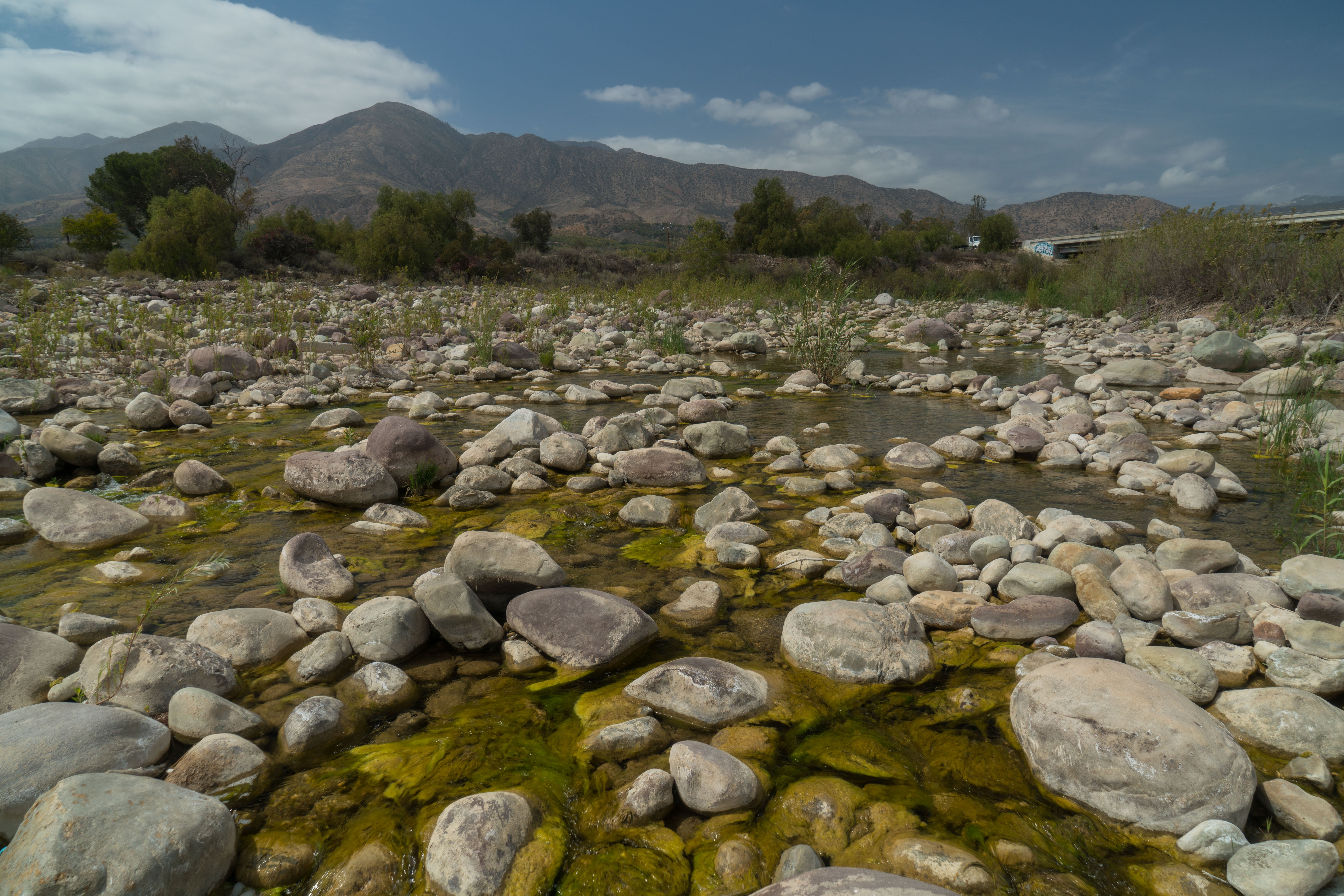 The Utom Conservation Fund Scholarship and Fellowship, announced on Earth Day, will be awarded to high school seniors, undergraduate and graduate school students committed to researching and preserving the cultural values and ecological function of the Utom watershed. Utom, or Phantom River, was named by the Chumash people because water flow can come and go like a phantom. It is the largest Southern California watershed that is still in a relatively natural state and features rich biodiversity. Applicants should be passionate about protecting the environment and the Utom watershed. The fellowships are for graduate students pursuing a master's degree or doctorate in an environmental field and planning on a research project specific to the Utom watershed.
Video | QUAD Fellowship: Who can applyThe Hindu Bureau May 25, 2022 11:00 ISTIn September, 2021, Quad partner countries Australia, India, Japan, and the United States announced the QUAD Fellowship — a first-of-its-kind scholarship programme designed to build ties among the next generation of scientists and technologistsIn September, 2021, Quad partner countries Australia, India, Japan, and the United States announced the QUAD Fellowship — a first-of-its-kind scholarship programme designed to build ties among the next generation of scientists and technologistsIn September, 2021, Quad partner countries Australia, India, Japan, and the United States announced the QUAD Fellowship — a first-of-its-kind scholarship programme designed to build ties among the next generation of scientists and technologists. Set to sponsor 100 American, Japanese, Australian and Indian (25 from each country) masters and doctoral students in Science, Technology, Engineering, and Mathematics (STEM) to study in the United States from August 2023 to May 2024, each Quad Fellow will receive a one-time award of $50,000 which can be used for tuition, research, fees, books, room and board, and related academic expenses. Schmidt Futures, a philanthropic initiative, will operate and administer the fellowship programme in consultation with a non-governmental taskforce comprising academic, foreign policy, and private sector leaders from each Quad country. Barbara Bush, Executive-In-Residence at Schmidt Futures, and Danielle Holman, Manager of Talent Selection at Schmidt Futures, explain how to apply for the fellowship and what it will be like to be a Quad Fellow. Our code of editorial values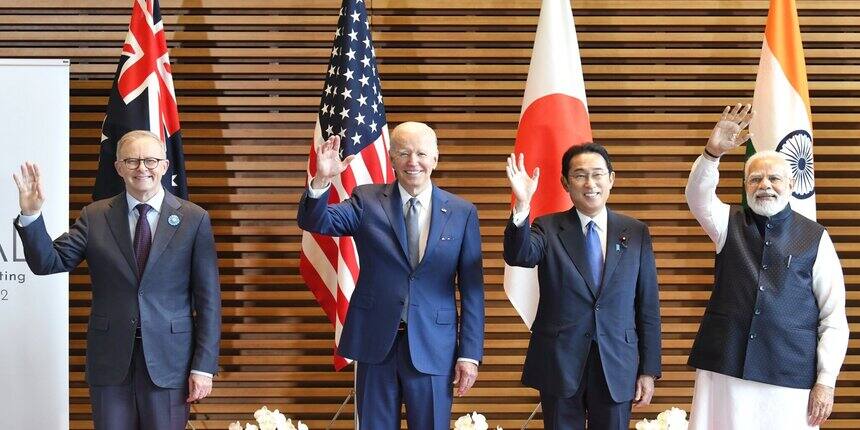 Quad fellowship launched for graduates in STEMQuad scholarship will sponsor 100 graduate STEM students selected from the Quad countries to study in the US. Quad leaders (image source: Narendra Modi official Twitter)NEW DELHI: The leaders of Quadrilateral Security Dialogue (QSD), also known as Quad countries -- India, Australia, Japan, and the United States of America, launched the Quad Fellowship in Tokyo today for graduate degrees. "I encourage our students to apply for the Quad Fellowship programme and join the next generation of STEM leaders and innovators building a better future for humanity," said prime minister Narendra Modi on Quad fellowship. "I encourage our students to apply for the Quad Fellowship programme and join the next generation of STEM leaders and innovators building a better future for humanity"A message from PM @narendramodi on the Quad Fellowship. The Quad fellowship aims to develop a network of science and technology experts to advance innovation and collaboration among Quad countries.
While we hear legal debates around originalism vs. textualism during high profile Supreme Court cases, they can often feel like vague terms. Originalism vs. textualism: Defining originalismOriginalism is a modest theory of constitutional interpretation rooted in history that was increasingly forgotten during the 20th century. Originalism vs. textualism: Defining textualismTextualism is the theory that we should interpret legal texts, including the Constitution, based on the text's ordinary meaning. Originalism vs. textualism: Textualism avoids the trap of intentIf you were to understand originalism as looking at drafters' original intent, then originalism is not compatible with textualism—because textualism by definition rejects extra-textual considerations like intent. When Justice Gorsuch talks about originalism, he—like Justice Scalia—is referring to original meaning, which is compatible with textualism.
What is the difference between pressure balance vs thermostatic faucets?
The two primary types are pressure-balance valves and thermostatic valves. The chief distinction between the two?
A thermostatic valve senses and controls the actual water temperature, while a pressure-balance valve senses and controls only the ratio of hot water to cold
.
What is the difference between a General Authority Seventy vs area Seventy?
Like General Authority Seventies, Area Seventies are ordained to the office of Seventy in the Melchizedek Priesthood. However,
Area Seventies are not considered general authorities, and their authority is generally limited to the area where they serve
.
Is Hennessy VS gold?
It is the youngest of the portfolio, and the least expensive (though still a mid-range, premium price for liquor), making it
an excellent everyday cognac
. Hennessy V.S is worthy of mixing into almost any brandy cocktail you could think of and is fantastic on its own or over ice.
What is ILO vs IPO?
In ILOs, each token represents a claim to a portion of the litigation's financial outcome. A major key difference is that by tokenizing this model, retail investors can access this market, trade positions throughout the lawsuit.
IPOs offer shares of a private firm or company to the public to raise capital
.
What is NIMBY vs YIMBY?
So,
while the term NIMBY is too broad and misleading, the term YIMBY is just wrong
. A better acronym might be YISBY — Yes in Somebody's Back Yard. An even better idea would be to stop calling each other names all together and to try to have an intelligent discussion about housing.