Aggies Land Official Visit From Top 2023 RB Rueben Owens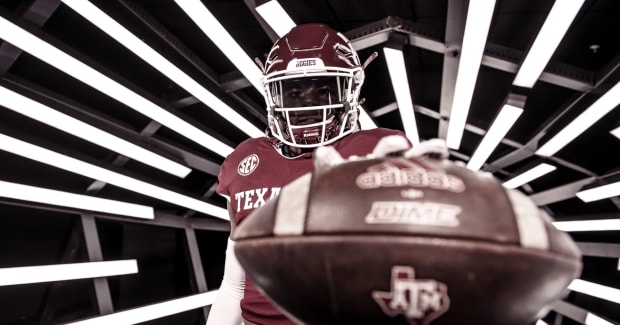 The Texas A&M Aggies are in need of a running back, and one of the top prospects from the 2023 class, Rueben Owens of El Campo (TX), is looking hard at Aggieland. 
On Thursday, Owens revealed to AllAggies.com that Texas A&M will be one of five teams to receive an official visit, alongside Texas, TCU, Louisville and Georgia.
He is the latest major Aggies target to set an official visit to Austin, with Permian (Odessa, TX) offensive lineman Harris Sewell scheduling his officials on Wednesday.
Owens has not scheduled a firm date yet to visit College Station, Austin or Athens, but will visit TCU and Louisville in June.
"I am going to TCU (June 3-5) and to Louisville (June 17-19) for official visits," Owens told On3's, Chad Simmons.
Louisville and TCU are both new relatively additions to the race for Owens, who originally had Texas, A&M, Georgia, Oklahoma and LSU in his recent top 5 finalists.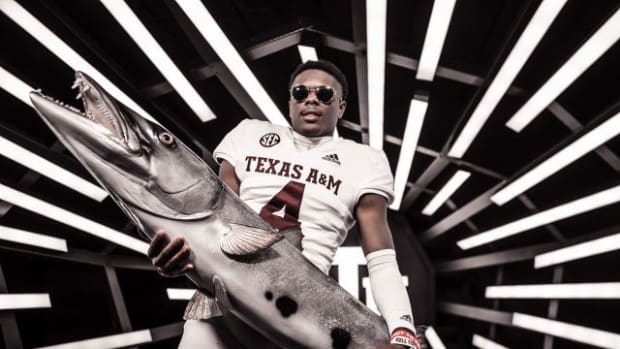 "Both schools are something different for me, so I want to check them out," Owens told Simmons. "I don't know too much about TCU yet, so I will what the visit is like. I have been talking to the running backs coach (Anthony Jones, Jr.) and coach Eron Hodges for a while now."
Owens is also a big fan of the atmosphere at Kyle Field and was very impressed by the fans during the Aggies' upset of No. 1 Alabama last season.
"Texas A&M... I'm a Texas kid you know," Owens said. "And A&M, I just like that school, like it's fun. The games... the Alabama/A&M Game, was crazy bro. Like crazy."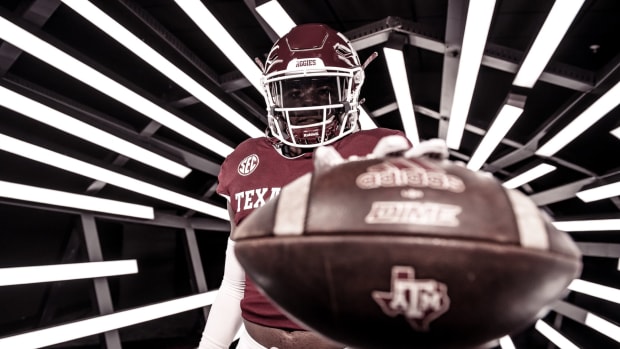 Another reason the Aggies still appear to be a top contender for Owens is his relationship with the staff and running game coordinator Elijah Robinson.
"A&M has been recruiting me since I was a freshman, so we have been talking for a long time," Owens told Simmons. "Their last recruiting class was very nice, but it will not have any impact on me.
"What I like about A&M is their staff. They talk with me a lot, coach Robinson is a cool guy, and the staff has spent a lot of time recruiting me. They treat me really well and they make A&M a fun place to be. Their facilities are really nice too, so those stand out."
Last season, Owens rushed 248 times for 2,989 yards and 46 touchdowns while catching 15 passes for 252 yards and another two scores on his way to winning the Texas District 12-4A-I Overall MVP.

Owens has rushed 388 times for 5,308 yards and 76 scores in his three seasons with the varsity squad.
He has also fielded comparisons to former Alabama Standout T.J. Yeldon, and former Oklahoma star Joe Mixon due to his balance, top-end speed, and his ability to catch passes out of the backfield.

And, Seeing as how getting to the NFL is a major priority for Owens, the Aggies' track record of NFL success will likely impact his recruitment.
However, Owens' other top contenders, Georgia, TCU, and Texas, in particular, also have outstanding histories of developing running backs for the NFL as well.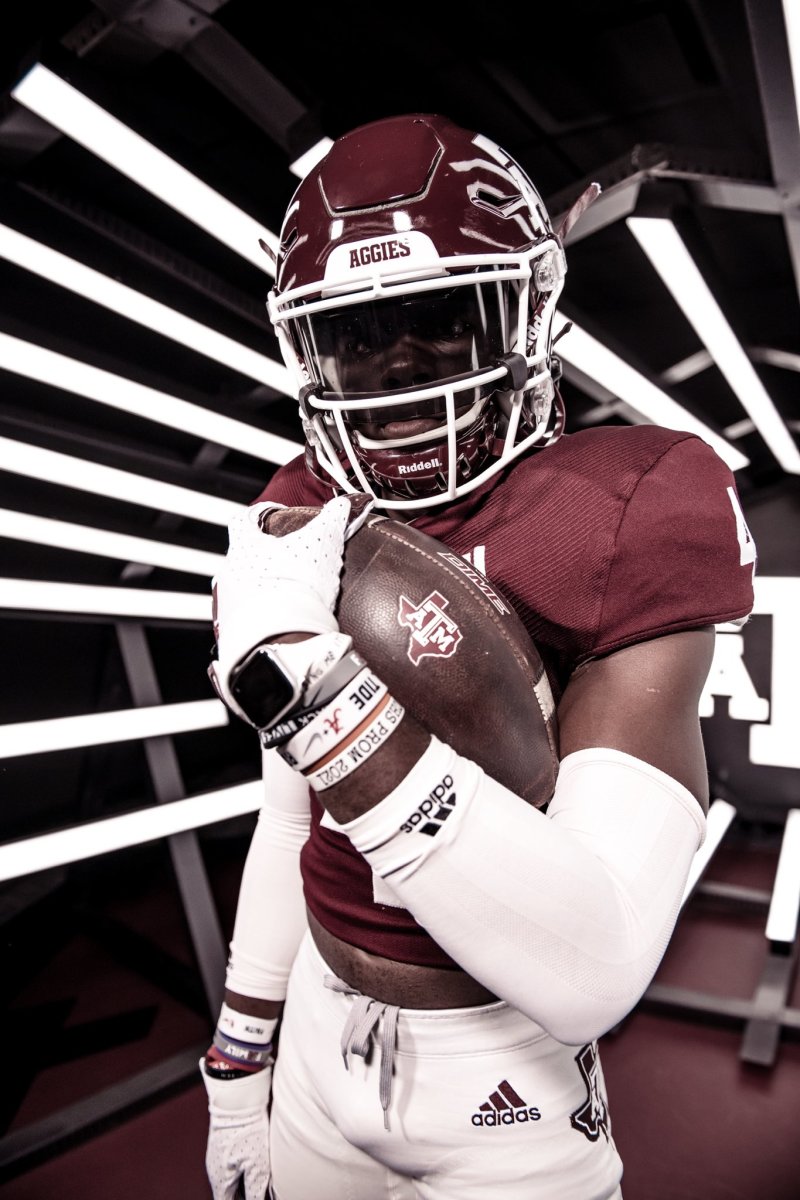 Either way, Owens was clear that the Aggies are still a top contender for his signature. 
As for a decision, Owens tells AllAggies.com that he plans to narrow things down around December and the Early Signing Period.
Want to join in on the discussion? Click here to become a member of the All Aggies message board community today!
Follow AllAggies.com on Facebook and Twitter!
Want More Aggies News? Check Out The Latest In Texas A&M News Here
Related Questions and Answer about "Aggies Land Official Visit From Top 2023 RB Rueben Owens"
At the 2017 NFL Scouting Combine, Foster was sent home after he had an altercation with medical personnel. He had a diluted sample, which was called a positive test. Sketchy, but Foster was later
arrested in Alabama for marijuana possession in January of 2018
.
The ram was named the official mascot of Colorado State in 1946.
By the end of the decade
, the nickname of "Aggies" had evolved to "Aggie Rams", and eventually became simply "Rams". "CAM the Ram" is the current representation of the official mascot. CAM is the 25th official Ram mascot.
Achraf Hakimi Rating is 85. His potential is 89 and
his position is RB
. He is 22 years old from Morocco and playing for Paris Saint-Germain in the France Ligue 1 (1).
The term was popularized by P.L. "Pinkie" Downs, a member of the Texas Ax26amp;M Board of Regents and Class of 1906, when Downs asked the crowd at a yell practice before the 1930 TCU football game, "What are we going to do to those Horned Frogs?" Improvising, he borrowed the name of a sharp-pronged frog hunting tool called a ...
Gareth Pugh
buys back trademark from Rick Owens, plans return to runway as soon as September - News : defiles (#1217633)
Patterson also confirmed it all on his own, in a fashion of which only he can. The
running back/wide receiver
hybrid joined the Falcons on a one-year deal last offseason, bursting onto the scene in 2021 in a way he never has in his decade-long career in the league.
Gig 'Em
. Aggies will often flash a thumbs up and say "Gig 'em!" This is a phrase that dates back to 1920.
What is an Aggie? An Aggie is
a student at Texas Ax26amp;M
. In the early 1900s, Texas Ax26amp;M students were referred to as "Farmers." The term Aggie began to be used in the 1920s, and in 1949, when the yearbook changed its name from The Longhorn to Aggieland, Aggie became the official student body nickname.
By 1838, only about 2,000 Cherokees had left their Georgia homeland for Indian Territory. President Martin Van Buren sent
General Winfield Scott and 7,000 soldiers
to expedite the removal process. Scott and his troops forced the Cherokee into stockades at bayonet point while his men looted their homes and belongings.Jul 7, 2020
More than 50 years ago, the state of Israel shocked the world when it seized the remaining Palestinian territories of
the West Bank, East Jerusalem, Gaza Strip, as well as the Syrian Golan Heights and the Egyptian Sinai Peninsula
, in a matter of six days.