Connect: Time for camp…time to pray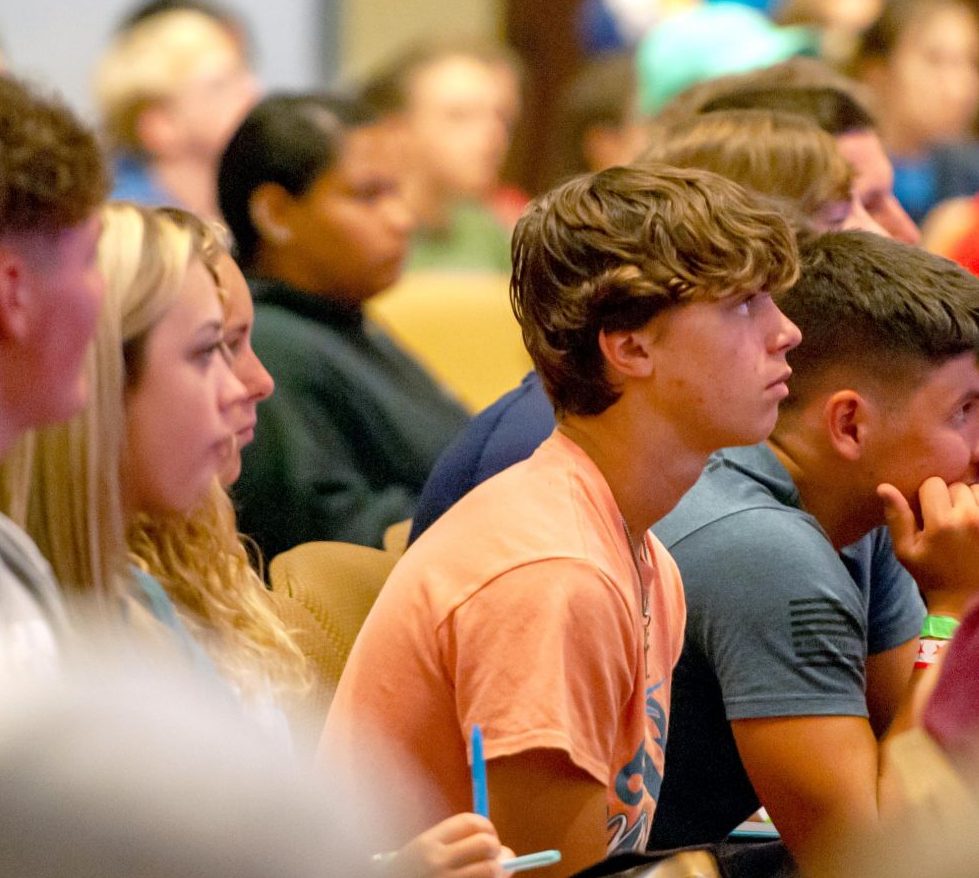 As summer approaches, it's time for church camps! When I was 18 years old, I went to Centrifuge at Glorieta, N.M., with my youth group. We had a wonderful time getting to know students from other churches doing all kinds of fun team-building activities.
Most of all, it was a week where we had the opportunity to focus on our relationship with the Lord. Each night we would celebrate those who committed their lives to follow Christ and listen to moving testimonies from those in our group of the things God was teaching them.
I remember one afternoon toward the end of the week, I hiked up one of the trails on the mountain overlooking the conference center. It was a serene setting. I talked to God and reflected on the things I had learned that week and what God was doing in my life.
I knew God was calling me into ministry, and that night in the invitation after the worship service I went forward to surrender my life to serve the Lord as a pastor. It was one of the most meaningful weeks of my entire life.
My story is like so many other people whom God has spoken to in a special way at church camp. In the setting of camp, students (and adults!) get away from the regular routine and distractions of life and can focus on the Lord.
Some hear the Gospel clearly articulated for the first time at camp. Some are called to ministry or missions. Others come in repentance of sin and commit to follow the Lord in obedience in every area of their lives. For countless many, church camp is a time and place where God has done life-changing work for them.
Given the importance of church camp, it deserves our full support. The need to reach young people today with the Gospel of Jesus Christ and disciple them cannot be overstated. I want to ask you to support your church and whatever camps it will be attending this summer.
Perhaps you are able to provide a scholarship for a student who cannot afford to go. Perhaps you can volunteer as a sponsor or cook. I especially ask you to make a strong commitment in the weeks ahead to pray for camp.
Pray for the students who will be going to camp to be receptive to the things the Lord teaches them. Pray for the children/student ministry workers and volunteers. Pray for them by name. Pray specifically. Let's shower those in our church attending camp in prayer. In the same way, let's also pray for Vacation Bible School and summer mission trips at this key time of year.
This summer, I'm looking forward to being at Falls Creek and CrossTimbers, as well as Associational Children's Camp and Indian Falls Creek (IFC) as IFC celebrates its 75th anniversary!  I'm looking forward to seeing old friends, making new friends, and worshiping with our children and students.
But most of all, I will be praying and looking forward to many coming to God for salvation, surrendering their lives to ministry/missions and being transformed for His glory!
Related Questions and Answer about "Connect: Time for camp…time to pray"
In Islam, Friday prayer or Congregational prayer (Arabic: صَلَاة ٱلْجُمُعَة, Ṣalāt al-Jumuʿah) is a prayer (ṣalāt) that Muslims hold every Friday,
after noon
instead of the Zuhr prayer.
The optimal time to go camping is actually
after Labor Day
. From Maine to Minnesota, South Dakota to Arizona and beyond, the weeks following Labor Day (the unofficial end of summer) are a delightful time to pitch a tent or park your RV. Summer's searing temperatures are cooling. Humidity is drying.
Time Difference
Eastern Daylight Time is 2 hours ahead of Mountain Daylight Time. 2:30 pm in EDT is 12:30 pm in MDT.
2:30 pm Eastern Daylight Time (EDT). Offset UTC -4:00 hours. 12:30 pm Mountain Daylight Time (MDT). Offset UTC -6:00 hours.
2:30 pm EDT / 12:30 pm MDT.
pm IST. 5 am EST. is.
pm IST. 6 am EST. is.
pm IST. 7 am EST. is.
pm IST. 8 am EST. is.
pm IST. 9 am EST. is.
pm IST. 10 am EST. is.
pm IST. 11 am EST. is.
pm IST. Eastern Standard Time (EST) to India Standard Time (IST) 12 pm EST. is.
EST is 1 hour ahead of CST
. If you are in EST, the most convenient time to accommodate all parties is between 10:00 am and 6:00 pm for a conference call or meeting. In CST, this will be a usual working time of between 9:00 am and 5:00 pm.
Time Difference
Pacific Daylight Time is 2 hours behind Central Daylight Time. 8:30 pm in PDT is 10:30 pm in CDT.
8:30 pm Pacific Daylight Time (PDT). Offset UTC -7:00 hours. 10:30 pm Central Daylight Time (CDT). Offset UTC -5:00 hours.
8:30 pm PDT / 10:30 pm CDT.
Daylight saving
Time zoneState or territoryCityAustralian Eastern Standard Time (AEST)QueenslandBrisbaneAustralian Eastern Daylight Time (AEDT)New South Wales (except Broken Hill), Victoria, Tasmania, Australian Capital TerritorySydney, Melbourne, Hobart, Canberra
Which states do not have Daylight Saving Time? Currently, only two states do not observe DST,
Arizona and Hawaii
. Arizona permanently switched to Standard time in 1968. Due to its scorching temperatures, DST in Arizona is widely considered to be counter-productive.
Time Converter:
Western Africa Time (WAT) to East Africa Time (EAT)12 PM WATis02 PM EAT01 PM WATis03 PM EAT02 PM WATis04 PM EAT03 PM WATis05 PM EAT
The best time to call from EST to MSTnn
EST is 2 hours ahead of MST
. If you are in EST, the most convenient time to accommodate all parties is between 11:00 am and 6:00 pm for a conference call or meeting. In MST, this will be a usual working time of between 9:00 am and 4:00 pm.