Insomnia sufferers in England now have a prescription alternative to pills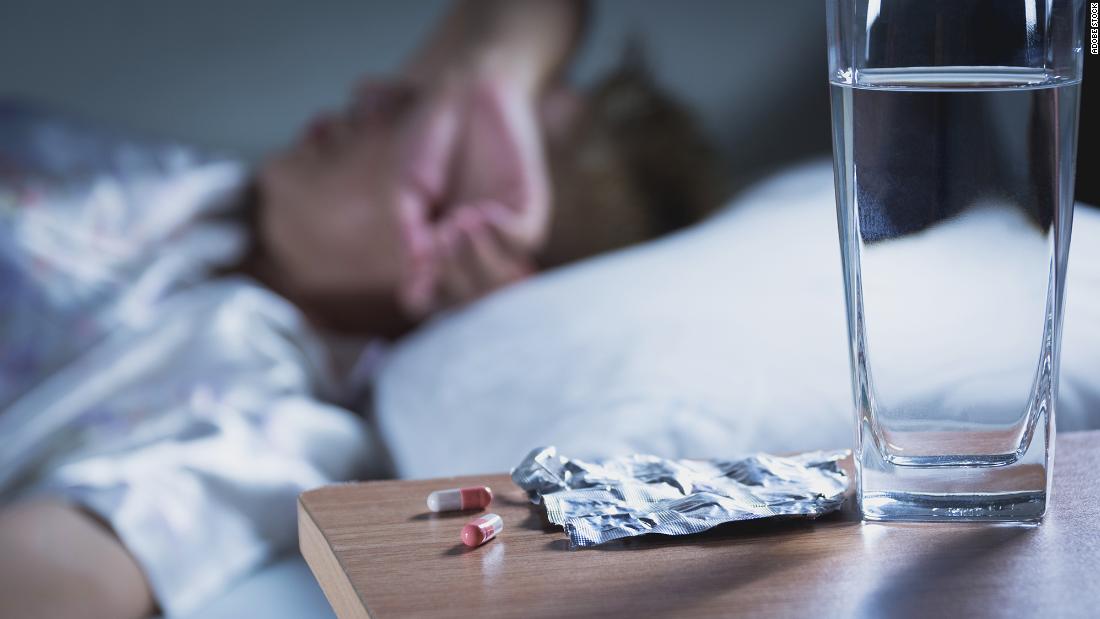 (CNN)Searching for a better night's sleep? A digital app to treat insomnia is an effective alternative to sleeping pills, according to the National Institute for Health and Care Excellence in the United Kingdom.
The recommendation from NICE last week means that doctors in the UK's National Health Service can prescribe the Sleepio app, which uses artificial intelligence to provide people with cognitive behavioral therapy for insomnia instead of sleep medications like zolpidem and zopiclone that can be dependency forming and aren't intended for long-term use.
Up to 800,000 people could benefit from using Sleepio in England, NICE said. The app provides a digital six-week self-help program involving a sleep test, weekly interactive CBT-I sessions and keeping a diary about sleep patterns.
The institute said that the app-based program, which costs NHS £45 ($56) per person, was more cost effective for the health care system because, based on a year of use, it led to fewer doctor's appointments and prescriptions of sleeping pills.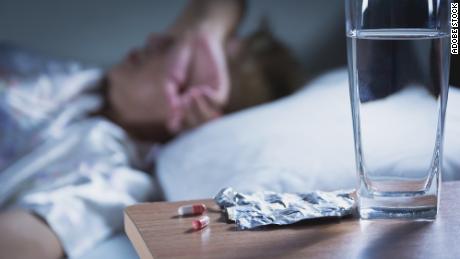 Doctors in the UK's Nationa Health Service can now prescribe the Sleepio app for insomnia instead of sleep medications that can be habit forming.
"Our rigorous, transparent and evidence-based analysis has found that Sleepio is cost saving for the NHS in primary care compared with sleeping pills and sleep hygiene. It will also reduce people with insomnia's reliance on dependence forming drugs such as zolpidem and zopiclone," said Jeanette Kusel, acting director for MedTech and digital at NICE, in a statement.
Read More
Twelve randomized controlled trials, the gold standard for medical research, showed that Sleepio is more effective at reducing insomnia than sleep hygiene and sleeping pills, the statement said.
include things like maintaining a regular routine, sleeping in a dark, quiet, cool room, and avoiding alcohol and caffeine late in the day.
Sleep hygiene refers to the ways you can help your brain to recognize it's time to fall asleep and then stay asleep . These strategiesinclude things like maintaining a regular routine, sleeping in a dark, quiet, cool room, and avoiding alcohol and caffeine late in the day.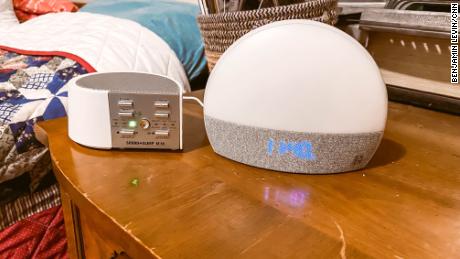 The best white noise machines of 2022 (Courtesy CNN Underscored)
The Sleepio program is designed to be completed in six weeks, but people have full access for 12 months from when they start using the app. This accessibility allows people to complete sessions at their own pace and revisit sessions if they wish, NICE said.
The sessions focus on identifying thoughts, feelings and behavior that contribute to the symptoms of insomnia. Cognitive interventions aim to improve the way a person thinks about sleep and the behavioral interventions are designed to promote a healthy sleep routine.
Related Questions and Answer about "Insomnia sufferers in England now have a prescription alternative to pills"
INSOMNIA is
a dieselpunk sci-fi RPG about the slowly degrading remnants of human society attempting to survive on an abandoned space metropolis
. Develop your character, explore lovingly handcrafted locations, interact with peculiar NPCs and factions and try to stay alive in this brutal world.
Insomnia Gaming Festivalnn Expanding from the LAN, Insomnia is
a diverse show for gamers of all backgrounds, identities and ethnicities to come together and celebrate everything that we love about video games and popular culture
.
Today, our focus on bringing the community together is just as strong, as we welcome
40,000 visitors
to Insomnia and our LAN parties have grown to the biggest in the UK, seeing 2,800 gamers in one space for a weekend of non-stop, 24-hour gaming.
On 1 October 2021, Public Health England (PHE) transfers all health protection functions to the UK Health Security Agency (UKHSA) [1], including the commissioning (to NaTHNaC) of travel health services. NHS Test and Trace will also become part of the UKHSA [1-2].
7 Incredible UGG Boot Alternatives for the Winter Season
SOREL Out 'N About™ Plus Conquest Zappos.
Columbia Ice Maiden™ II Slip Zappos.
Bogs Snowday Mid Zappos.
Cougar Vail Waterproof Zappos.
Bandolino Cassy Zappos.
Jack Rogers Stella Suede Sherpa Bootie Zappos.
SKECHERS Performance On-The-Go Joy Zappos.
Cut the Cola: 10 Healthy (and Delicious) Soda Substitutes
Arnold Palmer Lite. ...
Tea - iced or hot. ...
Freshly-squeezed lemonade. ...
Sparkling water. ...
Kombucha. ...
Sparkling water with a splash of juice. ...
Maple water. ...
Fruit and herb infusions.
How to Write a Prescription in 4 Parts
Patient's name and another identifier, usually date of birth.
Medication and strength, amount to be taken, route by which it is to be taken, and frequency.
Amount to be given at the pharmacy and number of refills.
Signature and physician identifiers like NPI or DEA numbers.
We found 1 solutions for Qvc Alternative .n...nQvc Alternative Crossword Clue.
RankWordClue3%LORI"Queen of QVC" Greiner
Pelosi minilaparotomy hysterectomy
: Effective alternative to laparoscopy and laparotomy.
Ironically, the emergency pill is one of the fastest moving medical products at private pharmacies in Nairobi and other urban centres. Estimates from four pharmacies in Nairobi indicated they each sell the emergency pill to between 100 and 150 young women every week for
Sh100 for the two tiny tablets
.