Aarón Sánchez Dishes On His New Spanish Language Show, El Sabor De Aarón - Exclusive Interview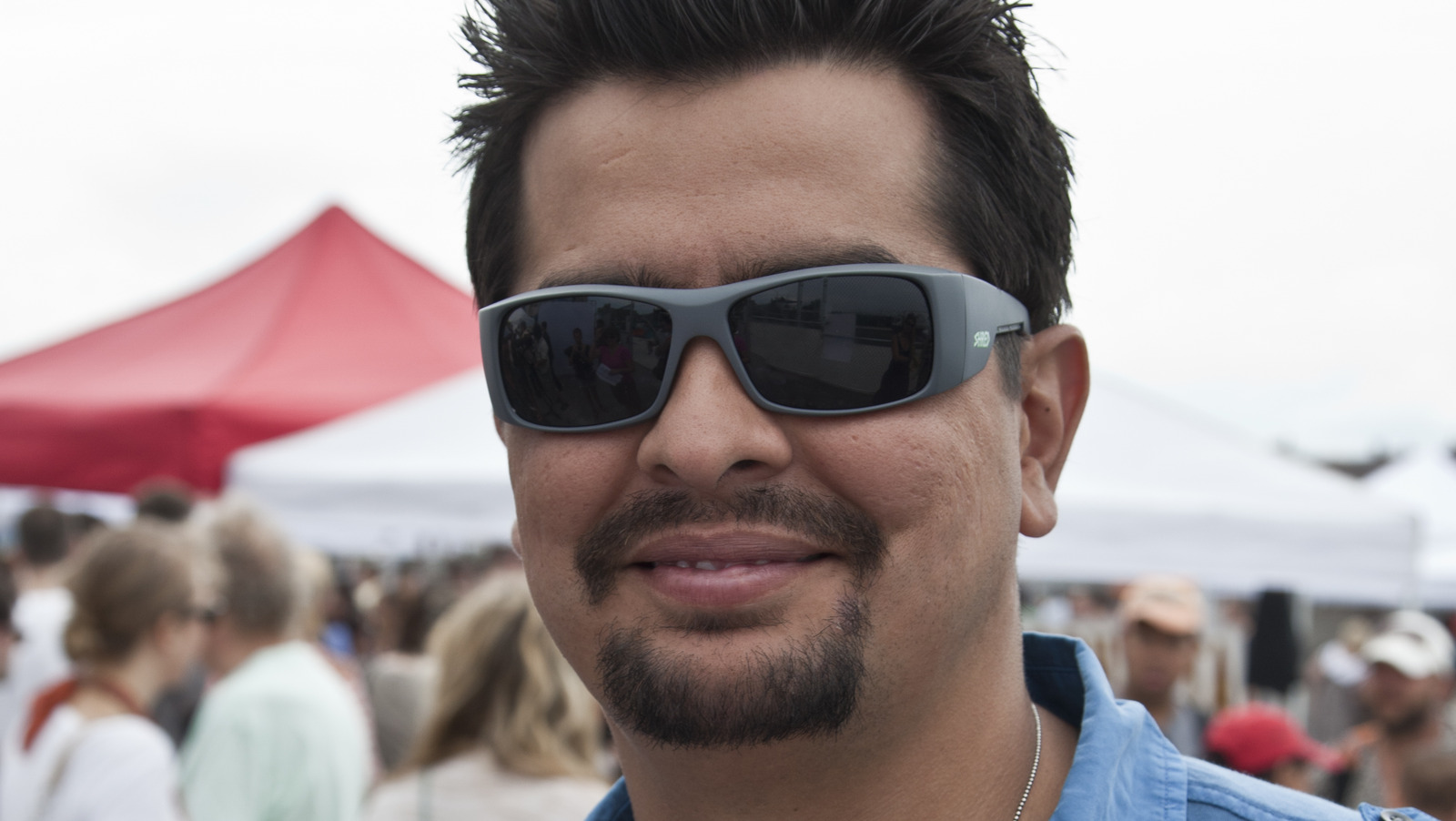 What was the initial inspiration for "El Sabor de Aarón?"
I live in a very interesting lens, because I'm bicultural. I'm the perfect example of a Mexican American in the sense that I've been able to hold onto both of my cultures, American and Mexican. I was brought up speaking Spanish as my primary language, living in two different worlds. Then, I wanted to have that synergy and have them collide, and what better way of doing that than through food?
This show is something that really does a great job of capturing what the current Latino diaspora looks like as far as all the diversity and all these different faces from different parts of Latin America who are cooking fantastic food and highlighting them, and letting this show be the jumping-off point in that platform for them to start to get more attention that they rightly deserve.
This show is in Spanish, and you've talked in interviews before about the importance of second-generation Latinx folks keeping their language. Can you touch on why that's so important for you?
I have an 11-year-old son who's starting out in his early years in an immersion school in Los Angeles to try to make sure that he has a grasp of the language. I'll tell you why it's so important, because we all have family members that are in our respective Latin cultures and countries. Then, imagine those summer vacations that you go with your cousins and your nephews, and your aunts and uncles — you're the only one that doesn't speak the language. You feel alienated, and you don't feel you're part of the group. That's one of the big touchpoints that I wanted to emphasize, at least in my family, but that idea of keeping your language is the best way to keep a connection to your culture.
There's a saying in Spanish: "When you lose your tongue, you lose your country." There's a lot of young people claiming that they're Latinos or Latinx, but they're not necessarily speaking the language. That's extremely important.
Do you think that Spanish language food media is going to expand in the US?
Absolutely, because right now, we're living in a very interesting time where you have second-generation Latinos who are desperately trying to rescue their roots and going back for those authentic experiences and those authentic moments. What's going to happen more often is, if someone's struggling with Spanish, for instance, one of the best ways you can learn is either through music, then also through television.
On that medium, I really feel that the food will speak for itself. You're going to understand when I'm talking about a carrot, it's "zanahoria." When I'm talking about onion, it's "cebolla." It's also a really good exercise for people to learn their Spanish and improve on it based on food.
Related Questions and Answer about "Aarón Sánchez Dishes On His New Spanish Language Show, El Sabor De Aarón - Exclusive Interview"
Aaron Rodgers (@AaronRodgers12) / Twitter.
Rodgers told NFL Network after winning another MVP -- the fourth of his career -- that he's going to enjoy the next few weeks and then make a call on his future.
Rodgers "
hasn't spoken to his parents or his two brothers for several years
, for reasons he has declined to disclose," ESPN reported. The long-reported estrangement between Rodgers and his parents, Ed and Darla Rodgers, and his brothers, Jordan and Luke, continues.
Aaron Rodgers is staying in Green Bay, as the four-time league MVP has agreed to a four-year deal that will pay him over $200 million. Rodgers will remain with
the Packers
despite reports that he was contemplating retirement or joining forces with either the Broncos, Titans or Steelers.
Aaron Judge and the Yankees did not reach a contract extension agreement by their Opening Day deadline
, Yankees general manager Brian Cashman confirmed on Friday. The GM said the organization officially offered him a seven-year extension set at $30.5 million a year.Apr 8, 2022
But it's also been reported that Rodgers started to pull away from his family after he led the Packers to a Super Bowl win in 2011, and then after he started dating movie and TV star Olivia Munn in 2014. Some reports said that
Jordan Rodgers and the rest of the family were jealous of Aaron's NFL fame and success
.
Aaron Rodgers to announce decision on his NFL futurenn
Rodgers will either announce that he's staying with Green Bay, retiring, or leaving the Packers to explore new markets
. "I think that should be enough time to make a decision by then," Rodgers said in late January.
Aaron
helped grow the paper's social audience, including cultivating new audiences for PackersNews content on Instagram and Snapchat
. Aaron also began his popular daily Facebook Live chats with readers during this time. In August of 2018, Aaron joined Behnke at LiveX as Director of Content x26amp; Social.
Rodgers just finished the second year of a four-year contract extension worth $134 million. Rodgers agreed to the deal in 2018, but the new contract terms didn't kick in until 2020. So there were three years left on Rodgers' contract entering the 2021 season.n...nAaron Rodgers contract details.
YearTotal val1$22.4 million2022$26.9 million
Aaron Jones is dealing with a knee injury
and he logged a limited practice according to the Green Bay Packers' first injury report of the week. In an important divisional matchup against the Minnesota Vikings, if Jones is hindered or misses the game it would be AJ Dillon that would see the uptick in volume.