Research Project To Collect Data On Scholarships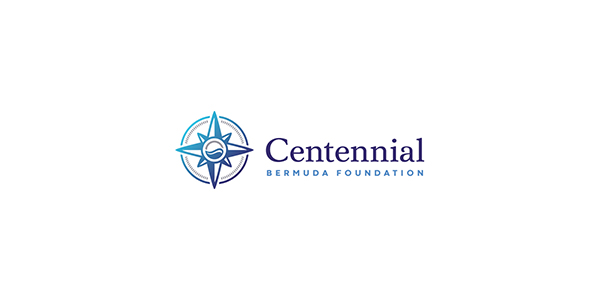 BermudaScholarships.com in partnership with Centennial Bermuda Foundation, is "engaging in a strategic process to assess the current scholarship landscape and is inviting all organisations that offer post-secondary education scholarships to participate."
A spokesperson said, "It is thought that approximately 153 organisations offer a total of more than 250 scholarships in Bermuda each year and many of them, although not all, are listed on the website www.bermudascholarships.com. The website is a source for information on all scholarships offered in Bermuda and is used by students to research and apply for educational funding.
"All organisations providing one or more post-secondary scholarships are invited to complete a 15-minute survey that will gather data on scholarships currently available, including for certification, undergraduate, graduate, doctoral and vocational studies.
"The goal of the project is to understand the breadth of scholarship giving and to identify any areas of disparity, as well as identifying potential opportunities for collaboration, partnership or leveraging of funds."
Centennial Director of Programmes, Vivien Carter said, "We encourage all scholarship providers to participate in this survey as it will give us all more information about the scholarship landscape. Our thanks to those who have already responded. We plan to share a high-level report with all stakeholders, once the data is collected."
"The survey has been emailed to known scholarship providers and the project leaders are hopeful to collect data from as many as 100 organisations. All responses will remain anonymous and confidential," a spokesperson said.
"The survey is for all scholarship providers who offer any form of post-secondary education funding options for Bermudians, and is open until Monday, May 30th and can be accessed here.
"Meanwhile, Centennial will undertake an in-depth strategic assessment of its own scholarships this year, reviewing its processes and how its scholarships fit within those of the wider community across Bermuda. It will assess all the scholarships Centennial offers, with a view to building a more robust programme in support of Bermuda's students and their future."
Centennial Managing Director Allison Towlson said, "We are working to ensure equitable access and opportunity for all Bermudian post-secondary students. Three years ago Centennial refocused the eligibility criteria for its scholarships on financial needs as the first criteria; this year's strategic assessment is the next step in that work."
Questions or feedback about the project can be directed to Centennial's Director of Programmes, Vivien Carter: [email protected]

Read More About
Category: All
Related Questions and Answer about "Research Project To Collect Data On Scholarships"
Data
helps people within the community compare how schools in the area perform compared against each other
. And as data use progresses, more and more states are using data to track how students are doing after graduation.
Criminal justice researchers can engage in data collection in a variety of different ways, including
surveys, interviews, experiments, or focus groups
. One of the most common ways of gathering data is to use secondary data.
The ILO collects the underlying household survey datasets (mostly labour force surveys) compiled by national statistical offices around the world
. We currently have more than 11,700 household survey datasets across 161 countries.
Black maternal health data lacking in Canada, expert saysnn For example, she said that
Black women tend to have shorter pregnancies and are at higher risk of pre-term births
. This means health professionals should be attuned to their pain symptoms because they could be an indication of labour.Jun 23, 2021
The app consisted of a series of questions to build psychological profiles on users, and collected the personal data of the users' Facebook friends
via Facebook's Open Graph platform
. The app harvested the data of up to 87 million Facebook profiles.
Organisations that collect and analyse data on the diversity of their workforce have a deeper understanding of their people and the lived experiences of their employees. They can use this data
to identify any existing biases, gaps or issues and work towards improving them
.
Most longitudinal studies collect a considerable amount of information from participants through
survey questionnaires
. They might be administered by an interviewer (either face-to-face or over the phone), or completed by the participants on their own (either online or using a paper questionnaire).
Federal Reserve economists use data to forecast potential outcomes of various economic scenarios
. All the while, the economists look for key information that will contribute to better monetary policy.
Collecting Meteorological Data
Local Enhanced Radar.
Local Standard Radar (low bandwidth)
Regional/National Standard Radar (low bandwidth)
Raleigh TDWR Radar.
Charlotte TDWR Radar.
Triangulation of Data
nn Triangulation is a method used by qualitative researchers to check and establish trustworthiness in their studies by using and analyzing multiple (three or more) data collection methods to address a research question and develop a consistency of evidence from data sources or approaches.