Your guide to Pride events throughout Wisconsin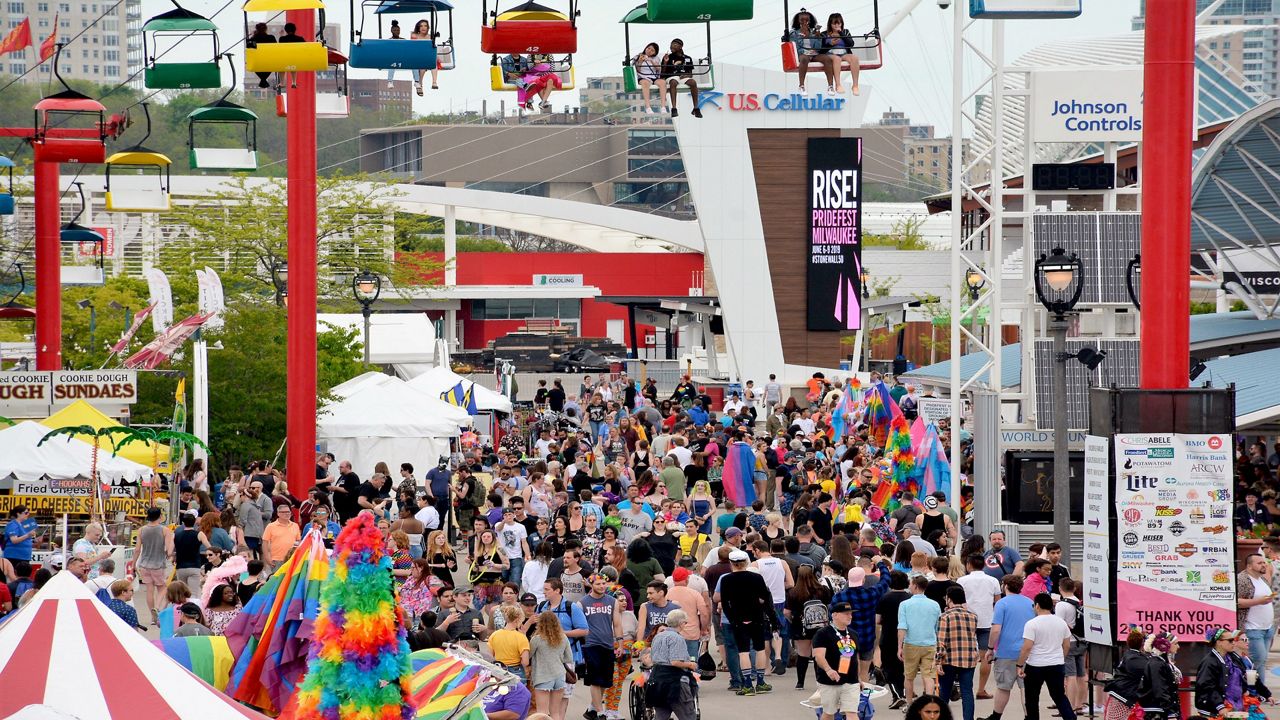 WISCONSIN — Pride Month is celeberated throughout the month of June to recognize the LGBTQ+ community's past, present and future.
From Milwaukee to Eau Claire, Pride Month will be celebrated throughout Wisconsin with festivals, parades, picnics and more.
Milwaukee
Pridefest
When: June 2 - 4
Where: 200 N. Harbor Dr.
Milwaukee's PrideFest is returning in June after a two-year hiatus due to the COVID-19 pandemic. PrideFest has been Wisconsin's largest LGBTQ+ festival since 1987 and is held at Henry Maier Festival Park. For more on vendors, entertainment and ticket information, visit https://www.pridefest.com/.
Milwaukee Pride Parade
When: June 5, 2 p.m.
Where: 2nd St. & Greenfield Ave. to 2nd & E. Oregon Sts.
The Milwaukee Pride Parade was founded in 2004 and is back on following a two-year hiatus. Click here for more parade information.
Pride Night at the Beer Garden
When: June 2, 5 p.m.
Where: 8701 W. Chambers St.
The Traveling Beer Garden arrives just as Pride weekend kicks off in Milwaukee. The Traveling Beer Garden will collect donations for Courage House in Milwakee, which helps with housing and resources for LGBTQ+ youth.
Pride Night
When: June 8, 7:10 p.m.
Where: 1 Brewers Way
The Milwaukee Brewers are hosting Pride Night, presented by Aurora Health Care. ach special Pride Night ticket package features a ticket to the Crew's game against the Phillies, as well as a clear Brewers Pride backpack.
Madison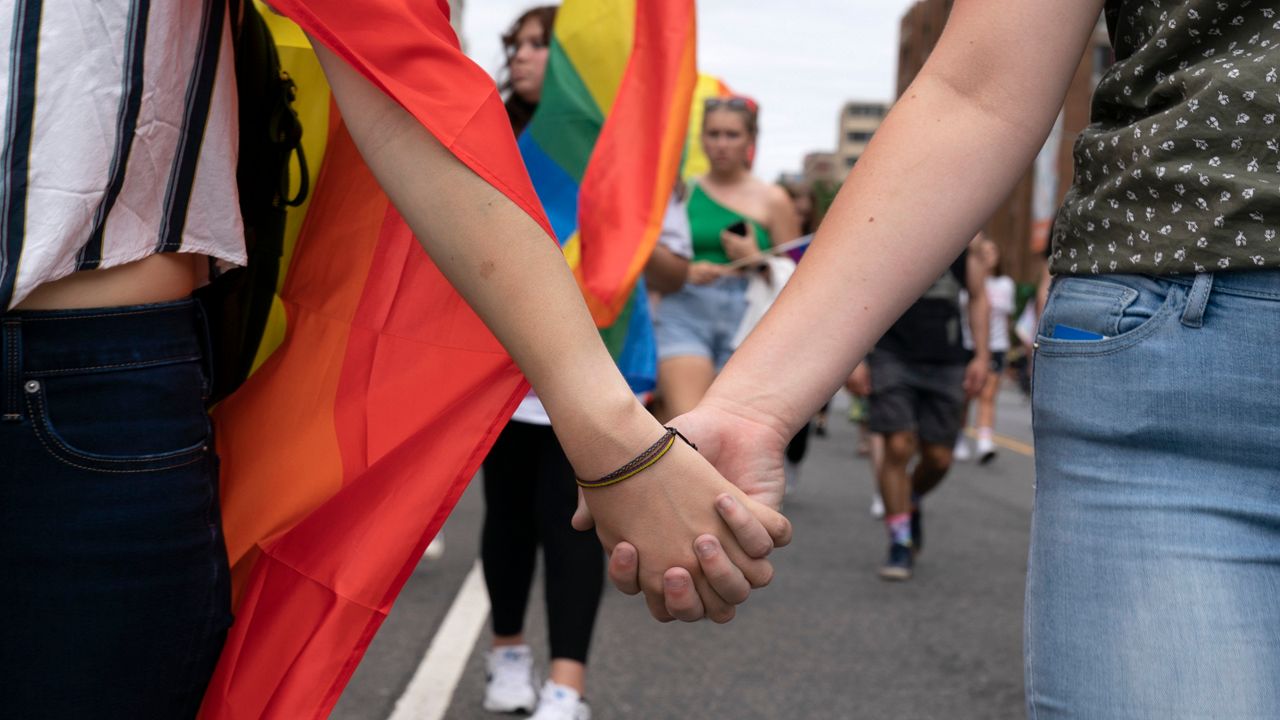 2022 Trek Pride Ride
When: June 4, 2 p.m. - 5:45 p.m.
Where: 917 E. Mifflin St.
Trek and Forward Madison FC encourage cyclists around the Madison Area to grab their bikes and ride together to celebrate the LGBTQIA+ community, starting at Breese Stevens Field. Click here for more details, including a map of the ride.
Pride Pop-up Market
When: June 19, 10 a.m. - 1 p.m.
Where: Graduate Madison, 601 Langdon St.
Local LGBTQ+ owned-and-allied businesses will sell various products, including jewelry and baked goods.
Appleton
Pride Night
When: June 21, 6:40 p.m.
Where: 2400 N. Casaloma Dr. 
The Wisconsin Timber Rattlers' Pride Night package includes a Pride Night baseball hat and a box seat ticket. For more information, click here.
Door County
Open Door Pride
When: June 25, 10 a.m. - 5 p.m.
Where: 207 S. 3rd Ave., Sturgeon Bay
Door County's sixth annual Pride festival will include a live DJ, family fun, vendors, art and more.
La Crosse
Pride Family Picnic
When: June 11, 11 a.m. - 1 p.m.
Where: 1433 Rose St. 
Pride Family Picnic takes place every June. The family-friendly event will include free dishes and extras, but those attending are encouraged to bring something to share. There will also be kid games, bean bag, volleyball and more.
Eau Claire
Pride 2022
When: June 11, 8:30 a.m. - 4 p.m.
Where: 330 Riverfront Terrace
The theme for this year's Pride festival is "Pride is Renew," to acknowledge growth after the last couple of years. The family-friendly event features live musical performances, a drag show and more. Click here for more details.
Stevens Point
Pride Crawl
When: June 10, 3 - 9 p.m. 
Where: 913 Main St.
New this year, Point Pride is hosting a Pride crawl. After snagging an official Pride cup, you'll unlock exclusive deals at various downtown locations. More event details are available on Facebook. 
Point Pride
When: June 11, 12 - 9 p.m. 
Where: 1100 Crosby Ave.
This year's Pride festival kicks off with "Drag Story Time" for kids, followed by a special recognition for graduating seniors. Afternoon and evening activities pick up throughout the day with drag competitions, peformances, comedy and more. For more details, click here. 
Fond du Lac
Pride Picnic
When: June 26, 12 - 7 p.m. 
Where: Lakedisde Park, 555 N. Park Ave.
This family-friendly event includes a day of live entertainment, activities, food trucks and more. Plus, the event plans to have LGBTQ+ resources on hand. Get the details on the annual event, here. 
Sheboygan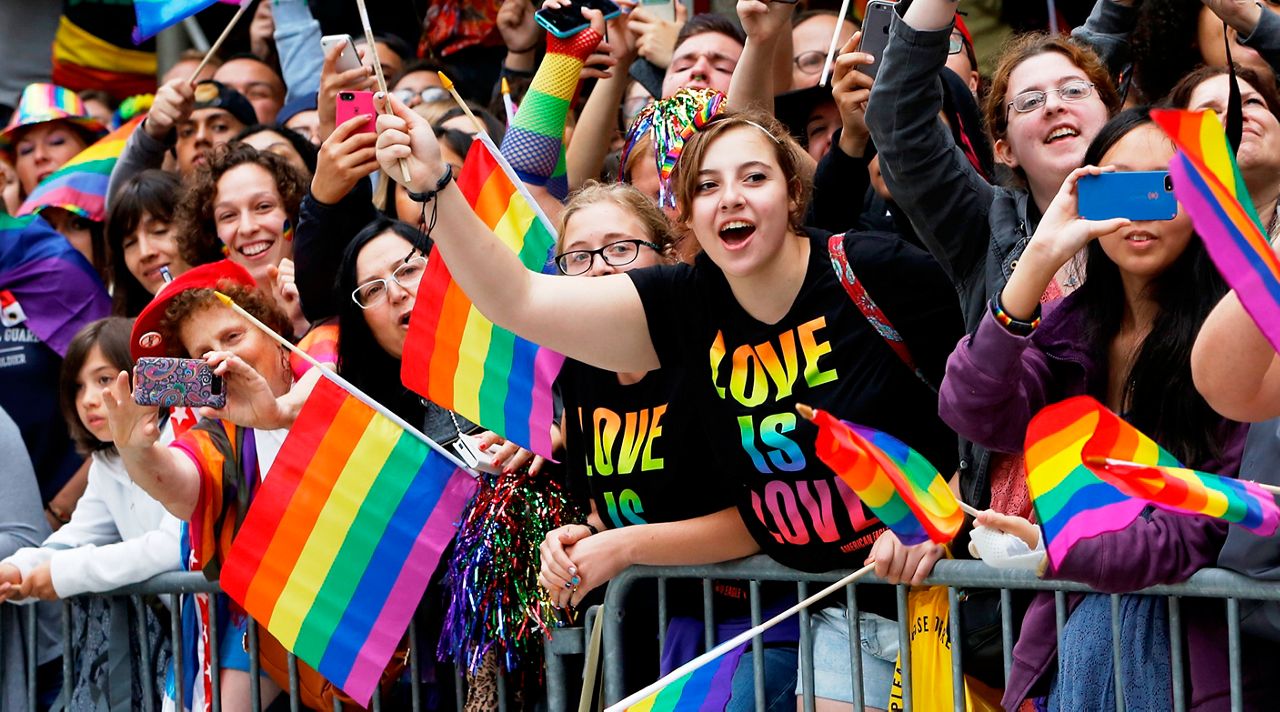 Sheboygan Pride Picnic 2022
When: June 25, 12 - 6 p.m. 
Where: City Green, 710 New York Ave. 
The Sheboygan County LGBTQ Alliance is excited to "celebrate how far we've come" with an afternoon of family-friendly games, face painting, drag performancers, artistis, food trucks and more. 
Viroqua
Viroqua Area Pride
When: June 18, 11 a.m. - 6 p.m. 
Where: Eckhart Park, 500 W. Decker St.
The Viroqua Pride lineup includes karaoke, drag shows, a dance party and more. Get the details on Facebook. 
Aniwa
Central Wisconsin Pride
When: June 17 - 19
Where: Motorama Events Grounds, 181705 Stradale Ln. 
Featuring adults-only and kid-friendly events, there is something for everyone at this three-day festival. Check out aerial burlesque, a fashion show, speakers, camping and more. 
Lake Pepin
Lake Pepin Pride: Celebration in the Park
When: June 11, 11 a.m. - 9 p.m.
Where: Stockholm Wisconsin Village Park. N2030 Spring St., Stockholm
Lake Pepin Pride is showcasing "big love in a small town" with multiple speakers and unique activities for its second-annual Pride event. 
Lake Pepin Pride: Drag Show
When: June 11, 6 - 8 p.m. 
Where: Humble Moon, W12128 WI-35, Stockholm
Lake Pepin Pride is rounding out the day with an outdoor drag show. Suggested donation is $15 per person. 
Rhinelander
Virtual Round Table: Gender Identity Talk
When: June 10, 11 a.m.
Where: Virtual
A panel takes a deep dive into gender identity, expression, why pronouns matter, all gender restrooms and more, with the hopes of educating Wisconsin on how to best support LGBTQ+ communities. 
Drag Workshop
When: June 18, 1 - 5 p.m. 
Where: Nicolet Area Technical College, Lakeside Center, 5364 College Dr.
Looking to improve your drag skills? Or maybe you want to try it out, but don't know where to start. Gain a mentor through this free workshop. You'll get the chance to perform the following week at Northwoods Pride Day. 
Northwoods Pride Day
When: June 25, 10 a.m. - 4 p.m. 
Where: Nicolet Area Technical College, Lakeside Center, 5364 College Dr.
Enjoy yummy food, family activities, keynote speech on queer mental wellness, new friends, entertainment and more. And do it all on the lake. The day also includes a silent auction to raise money for a scholarship for Nicolet LGBTQ+ student leaders. Get the details, here. 
Wausau
Wausau Pride
When: June 4, 11 a.m. - 3 p.m. 
Where: 400 Block in Downtown Wausau
Enjoy drag story hour, live music, the unveiling of a public LGBTQ+ mural and an a outdoor movie at this family-friendly event. 
Pride Night
When: June 4, 6 - 10 p.m. 
Where: Whitewater Music Hall, 130 1st St.
At the music hall, enjoy an open mic, drag show, meet and great, cocktails and speakers. Then head to the Oz Nightclub for an after party. 
Related Questions and Answer about "Your guide to Pride events throughout Wisconsin"
Tour guides, or tourist guides, are
members of the hospitality and travel industry who show visitors around places of interest
. Tour guides may lead groups or individuals through historical sites, museums, geographic destinations and on outdoor excursions.
Virtual Event Engagement: 15 Proven Ways to Increase Attendee Participation
Offer Compelling Event Content. ...
Leverage Quizzes to Hold Attention Spans. ...
Promote Interactive Real-Time Sessions. ...
Provide Easy Access to On-Demand Content. ...
Keep Attendees Informed with Push Notifications. ...
Use Gamification to Increase Engagement.
In the typical African pride, the females form the core of the group and tend to remain in the same pride from birth until death—although females are occasionally expelled from the pride. As a result of remaining in the same pride throughout their lifetimes,
female lions are generally related to one another.
Feb 25, 2020
The stadium itself was based upon Middlesbrough's Riverside Stadium, which opened in 1995, though it had more than 30 amendments to the original plans.
.
transitive verb. If you guide someone somewhere, you
go there with them in order to show them the way
. He took the bewildered Elliott by the arm and guided him out. Synonyms: lead, direct, escort, conduct More Synonyms of guide.
Spanning across 146 countries, the Girl Guide Movement was founded by
Lord Robert Baden Powell
on March 21, 1910, and supported by a staggering 10 million members.
The world famous destination has held onto its trio of stars since the first edition of Michelin's Chicago guide in
2011
.
during the whole of a stated period of time
: I've never once seen her angry in all the years I've known her. SMART Vocabulary: related words and phrases.
Trans Pride Flag — Monica Helms, an
openly transgender American woman
, created the flag in 1999. The light blue and light pink are the traditional colors for baby girls and baby boys, respectively, while the white represents intersex, transitioning, or a neutral or undefined gender.
Join Discord for this year's Pride celebrations
as we partner with GLSEN and spread some love in the form of super cute pins and stickers that are already up and running on our Tiltify page!