Free ACT retake day announced for Kentucky public school students - ABC 36 News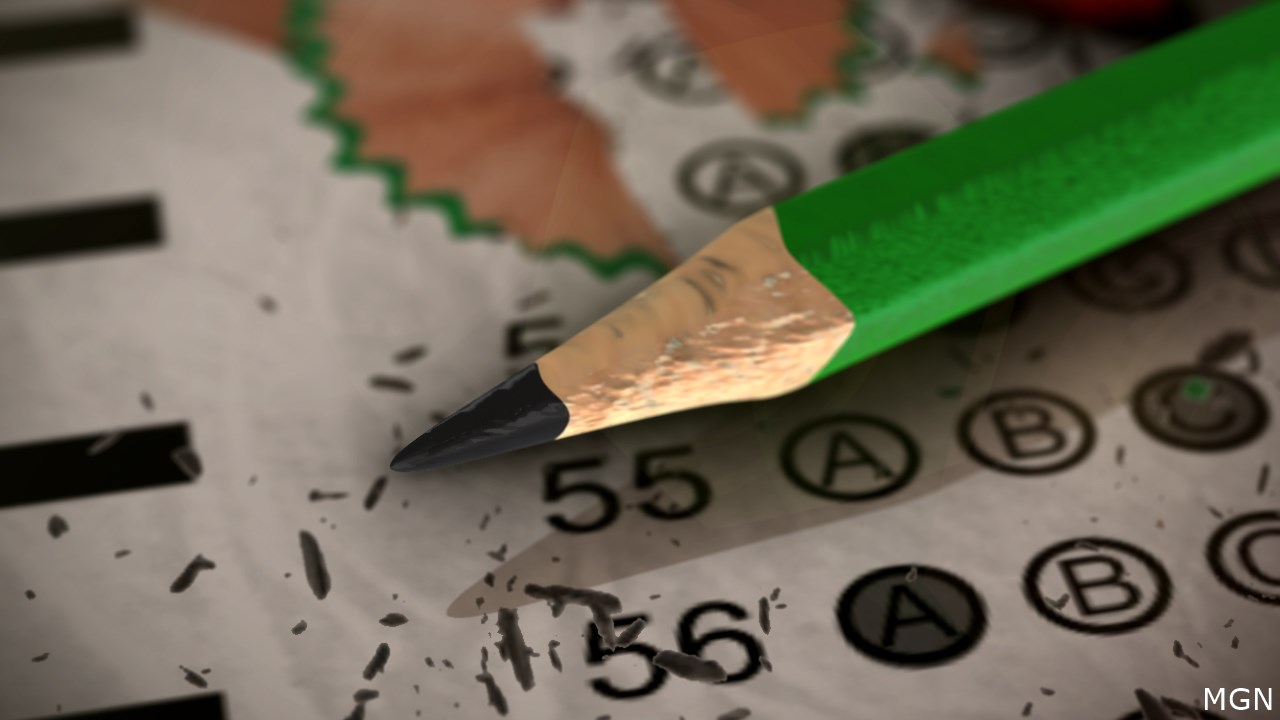 Free ACT retake day announced for Kentucky public school students
The ACT is the admissions exam used by the Kentucky Department of Education to measure a student's level of readiness for college
Frankfort, Ky. (WTVQ/PRESS RELEASE) – Gov. Andy Beshear today announced that incoming Kentucky high school seniors who have previously taken the ACT will be eligible to take the test a second time for free during a statewide ACT retake day in the Fall of 2022. The announcement follows national data showing students are more likely to increase their score by retaking the test a second time.
The date of the free retake day will be designated by the Kentucky Department of Education (KDE) in the Fall of 2022. More information on the date and locations will be provided to local school districts in the coming months.
"This is an education-first administration and our goal is to provide opportunities for Kentucky's kids to succeed in their goals of a post-secondary education," said Gov. Beshear. "Research shows that by retaking the ACT, students are more likely to raise their score, which allows them to pursue more scholarships. With the best budget in 25 years, this is a chance for us to remove barriers for our students and help them achieve a brighter future."
The ACT is the admissions exam used by the Kentucky Department of Education to measure a student's level of readiness for college in core academic content areas, including English, mathematics, reading and science. The current price for the ACT in Kentucky is $37 for online testing and $38 for paper-based testing.
"The cost of taking the ACT can be a barrier for many of our students, especially if they want to take it a second time to improve their scores," said Kentucky Department of Education Commissioner Jason E. Glass. "This is a great opportunity for those who choose to take part and we appreciate Gov. Beshear making this a priority for Kentucky students."
In addition to boosted scores, the ACT retake opportunity is expected to increase the number of students pursuing a post-secondary education.
Frankfort High School junior Ella Luking: "As a student, I know that I was a lot more comfortable when I took the ACT for the second time. Because so much of your result is based on understanding how to take the test, and knowing what to expect, it's reassuring to have two chances to do your best. By giving us another opportunity to take the test, Kentucky can both cut our stress in half, and double our chances of success."
Research has shown that students from across the country were impacted by disruptions from the pandemic, which negatively impacted ACT scores. An additional test has been found to result in an increased score and a better outcome for students.
The ACT Academy also provides free resources to help students prepare for the test, as well as accommodations for students with an Individual Education Program (IEP) and support for English Learners (ELs).
Students, families and educators can access more information on the ACT by visiting the Kentucky ACT website here.
Related Questions and Answer about "Free ACT retake day announced for Kentucky public school students - ABC 36 News"
News division of.
American Broadcasting Company
(ABC) Key people.
Roughly three times more students earned the next-highest score of 35; however, this is still a very rare score that just 0.925% of test takers earned.n...nHow Many Test Takers Get Top 1% ACT Scores?
ACT Score# of StudentsPercentage of All Test Takers364,0550.313%3511,9830.925%3415,8751.226%3318,4241.422%
Get the best science news and features from across the ABC in our
weekly newsletter
, delivered straight to your inbox. Don't miss the best stories and features from our expert health reporters by subscribing to our weekly newsletter.
Tell Me Straight is a podcast
that gets right to the point and explains the interesting, strange and outlandish stories heard in the news that day.
You have a shot at getting in anywhere with a score of 36.
It places you in the top 99th percentile nationally out of the 2 million test takers of the ACT entrance exam
. The score indicates you've done a truly exceptional job answering the questions on the English, Math, Reading and Science sections of the test.
Van-Far juniors,
Cameron Jones and Ennis Childs
, received word last week that both earned a perfect score of 36 on the American College Test better known as the ACT. According to Statista.com, the ACT "is one of the leading college and university entrance exams in the United States.
In 2014, the Government approved a decision to abolish international fees in all public colleges
. Although in some constituent German states, international tuition fees are re-introduced the cost of studying in Germany remains much lower than elsewhere.
The Correct Answer is "
Pranab Mukherjee
". National Food Security Act 2013 extends to the whole of India and it was to be rolled out by the states within one year of its enactment.
New York University (NYU)'s School of Medicine has announced that
it will now cover the cost of tuition for all past and present students, regardless of merit or financial need
. This includes international students, and makes NYU the only top-ranked US medical school to offer full tuition scholarships to all students.
A 36 ACT score is most certainly good — in fact, it's great. It's the best possible score! A 36 ACT score makes you eligible to apply as a competitive candidate at all institutions — this includes elite and selective colleges and universities, as well. On top of that, you can expect a sizable amount of
merit aid
.