A new scholars program honors Freeman Hrabowski's legacy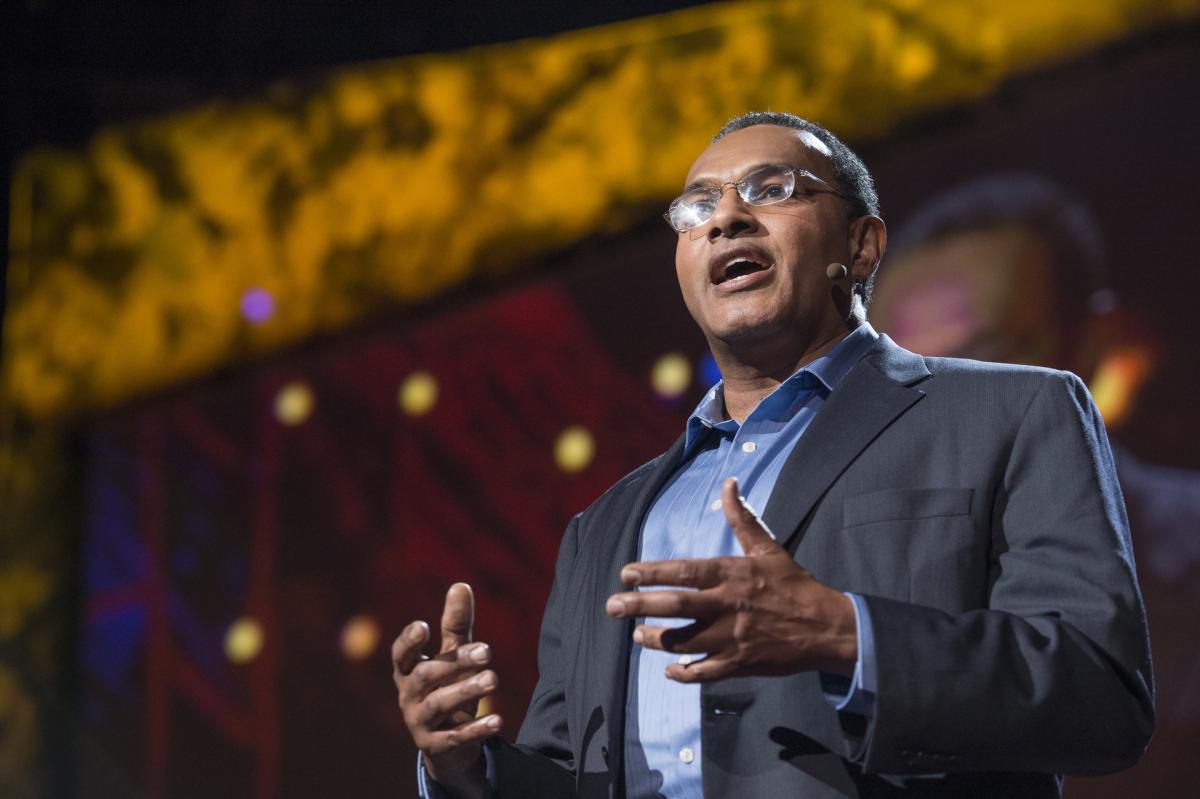 As president of the University of Maryland Baltimore County, Freeman Hrabowski has made a commitment to diversity a cornerstone of his career. Now the Howard Hughes Medical Institute has established a $1.5 billion fund in his name to advance diversity in the sciences.
The effort is a large part of a $2 billion HHMI commitment to enhance minority representation in the sciences.
Under Hrabowski's leadership for the last 30 years, UMBC has graduated more Black students who went on to earn Ph.D.s in the natural sciences and engineering than any other U.S. university. As Hrabowski prepares to retire in July, HHMI wants to continue his legacy.
"Often when people talk about diversity, equity and inclusion, it's because they're worried about violence in the streets or they realize it's the right thing to do to give everybody opportunities," Hrabowski told Inside Higher Ed. "But this signal from Howard Hughes Medical Institute is that bringing more people into science and medicine is crucial—it's critical to the future of humankind."
How It Will Work
The Freeman Hrabowski Scholars Program—which officially opens to applications today—will select 150 early-career scientists over the next decade, appointing 30 every other year. Each selected scholar will receive $8.6 million over a 10-year period, including full salary and benefits, a research budget, scientific equipment, mentorship training, and professional development.
Scholars will be appointed to five-year terms with the possibility of renewal. Though technically employees of HHMI, scholars will remain at their home institutions and labs.
Since it is technically an employment program, appointments can't be made based on race, gender or other factors, but successful applicants will need to show a commitment to diversity.
"We want people to comment on their opinions about the importance of diversity in science, how they have been mentored by people who trained them, how they intend to mentor the people in their lab, and that's to establish their viewpoint on the importance of culture and climate and science," said Leslie Voshall, vice president and chief scientific officer at Howard Hughes Medical Institute. "That's one part of it. And then the second part of it is scientific evaluation."
Applicants will go through a blind evaluation when commenting on the diversity portion; reviewers will not know characteristics such as race or gender. The top 300 applicants will then advance to the next round for scientific review, which will shrink the pool to 60. Those candidates will participate in a virtual symposium, after which 30 winners will be selected.
The selection process will happen every other year, beginning this year.
Applicants should be early-career scientists from one of more than 300 eligible institutions and cannot be government employees. More details on eligibility are available on the HHMI website.
Honoring Its Namesake
In considering what to call the program, Voshall said Hrabowski's name garnered an enthusiastic response. She points to his legacy as president of UMBC, where he became renowned for the institution's success in graduating Black students who went on to earn Ph.D.s in scientific fields.
"He's the emblem of what this program wants to do. He embodies what the program is meant to do," Voshall said.
Hrabowski said he was "stunned" when he heard HHMI wanted to name the program after him. But he won't take credit for UMBC's role in launching the careers of diverse scientists, instead citing collaborative efforts across campus.
"It's not about me—it's about us. What this honor represents, for my colleagues and me, is some recognition of what we've been able to do here at UMBC," Hrabowski said. "I give the credit to my colleagues and to the students who have shown this country what is possible."
Hrabowski points to UMBC graduates in the field as agents of change at the forefront of scientific breakthroughs. Among others, he cites the work of Kizzmekia Corbett, a UMBC graduate who helped develop Moderna's COVID-19 vaccine.
Hrabowski emphasizes the importance of representation in the sciences, which he hopes his namesake program will increase.
"Now, in this post-COVID period, more than ever people are realizing that we need to broaden the expertise of participation in science. So that, No. 1, the public will trust science and medicine, and No. 2, we bring the best talent from humankind into this work to have richer problem solving. Because they bring different perspectives, different questions," Hrabowski said.
Philanthropic Trends
Though it's a fund dedicated to DEI efforts and not a donation to a specific institution, HHMI's effort rivals some of the recent big gifts donors have poured into higher education. And dollars dedicated to issues of diversity and racial justice have been on the rise in recent years, according to Amir Pasic, dean of the Indiana University Lilly Family School of Philanthropy.
He noted that MacKenzie Scott has given away several billion dollars, with significant portions flowing to historically Black colleges and universities, tribal colleges, community colleges, and a number of organizations with an emphasis on minorities.
Pasic also pointed to the disproportionate effect of the pandemic on racial minorities and the 2020 extrajudicial killing of George Floyd, an unarmed Black man, at the hands of police officers in Minneapolis. Those events, he believes, have increased awareness around DEI matters.
"The pandemic and the racial reckoning have made issues of diversity across higher education and the science ecosystem much more salient. This strikes me as a remarkably large effort by one of the most prestigious incubators of scientific and medical talent in the country," Pasic said.
Related Questions and Answer about "A new scholars program honors Freeman Hrabowski's legacy"
The Honors and Scholars Programs are
designed to create an environment in which high-achieving students can expand their potential by tackling challenging problems within a community of fellow scholars and attain success through exclusive honors opportunities and support
.
As part of an effort to reconnect the LSU family, the LSU Board of Supervisors approved, at its October meeting, the Louisiana Tiger Legacy Scholarship Program. The scholarships program will begin with the summer/fall 2017 incoming class.Oct 21, 2016
The primary focus of the Purdue Alumni Club of Elkhart County is to award scholar- ships to deserving Elkhart County students attending Purdue University. The Legacy Scholarship Program was created in 2013 to provide a
structured pledge system for generous donors to contribute
. ... Purdue has such a great reputation.
Through the generous support of ASU Alumni Association donors, a fund has been established to make multiple awards of $1,200 each ($600 per semester) for the 2022 – 2023 academic year. - Be admitted to ASU for Fall 2022. ...
For Honors students, they have to complete 12 credit hours of honors courses; and the Scholars program requires students to take 12 credit hours of certain coursing including honors and graduate level classes
.
Podcast: Freddie Freeman signs with
the Dodgers
nn The Dodgers added first baseman Freddie Freeman, a five-time All-Star and former National League MVP, to an already potent lineup, signing Freeman to a six-year contract worth a reported $162 million.
The term "scholars program" is used in a broad variety of different ways within higher education. In this context, we'll be discussing undergraduate scholars programs within universities that
operate in much the same way as honors programs
to provide special educational opportunities for academically advanced students.
An Honours program is
intended to give the student advanced knowledge in one field or discipline
.
His $27 million average annual value will make him the 16th-highest-paid player in MLB for the 2022 season
, per NBC Sports Washington. The AAV is the 17th-largest in league history. Freeman will be the fourth member of the Dodgers to make at least $20 million in salary for the 2022 season.
New coach
Marcus Freeman to restructure Notre Dame's recruiting, become Fighting Irish's 'lead recruiter' College football reporter.