Senate Commerce Clears Distributed Ledger Tech R&D Bill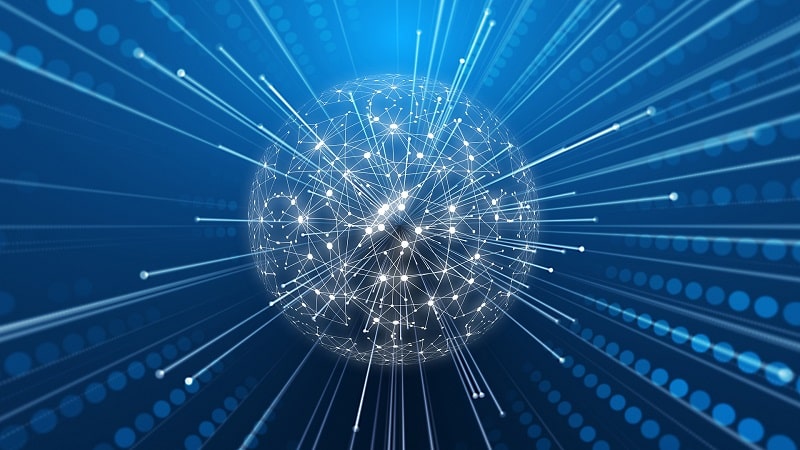 The Senate Commerce, Science, and Transportation Committee on May 25 approved a bill that would direct the White House Office of Science and Technology Policy (OSTP) to develop a national strategy for the research and development (R&D) of distributed ledger technologies.
The bill – titled National R&D Strategy for Distributed Ledger Technology Act of 2022 (S.4109) – focuses on technologies that enable distributed ledgers. The bill includes $1 million to develop the strategy along with authorization for competitive awards, the potential for applied research, and authorization for a study by the National Institute for Standards and Technology (NIST).
Distributed ledger technologies are regarded by industry experts as at least somewhat related to blockchain technologies, with the distinction that blockchain can be a method of implementing a distributed ledger, but not all distributed ledgers necessarily employ blockchains.
After much debate in during a mark-up session on a separate bill that focuses on how the Federal Trade Commission ensures there is transparency in the fuel market, the committee advanced the distributed ledger tech bill by voice vote.
The bill defines distributed ledgers as ledgers that are shared across a distributed set of devices or processes that: "participate in a network and store a complete or partial replica of the ledger;" syncs between the set of devices or processes; and "has data appended to it by following the ledger's specified consensus mechanism."
By definition, the ledgers may be public or private and may be permissionless or require users to have certain permissions to access them. The bill directs the strategy to focus on technologies that enable applications of public and permissionless distributed ledgers.
The bill's language authorizes appropriations for fiscal years 2022 and 2023 to allow OSTP to create the strategy.
The bill also gives the Director of the National Science Foundation authority to award to higher education institutions or nonprofit groups through a competitive process projects focusing on distributed ledger technology.
Additionally, the bill authorizes the Director of NIST to carry out applied research on distributed ledger technology, subject to the availability of appropriations. NIST will also be required to submit a report on distributed ledger tech a year after the bill's passage, and then give briefings to the Senate Commerce Committee and the House Committee on Science, Space, and Technology.
Related Questions and Answer about "Senate Commerce Clears Distributed Ledger Tech R&D Bill"
The Office of the Dean (Research and Development)
drives strategic planning and provide guidance across academic and research programs, fostering new and interdisciplinary research initiatives and collaborations
. Represents institute for external Rx26amp;D funding agencies.
RDSO
is the sole Rx26amp;D organization of Indian Railways and functions as the technical advisor and consultant to the Indian Railway Board, regional railways and rolling stock works.
Average salary for a Rx26amp;D Scientist in India is
9.6 Lakhs per year
(₹80.0k per month).
Kentucky Senate Bill 1 (Prior Session Legislation)nn 100
to allow an executive order relating to elections to remain in effect regardless of the time limitations in KRS 39A.
090; amend KRS 39A. 180 to limit administrative regulations promulgated under KRS 39A.
A BILL TO BE ENTITLED AN ACT relating to election integrity and security, including by preventing fraud in the conduct of elections in this state; increasing criminal penalties; creating criminal offenses; providing civil penalties. SECTIONA1.
Vincent Fantauzzo
painted his portrait of Australian actor Heath Ledger in December 2007 just weeks before Ledger died in New York in January 2008.
Indiana Senate Bill 5 (Prior Session Legislation)nn
Provides that the appointment of a county health officer is subject to the approval of the county legislative body
. Adds other good cause to the reasons for which a local health officer may be removed in counties other than Marion County.
This bill, commencing January 1, 2030, and to the extent authorized by federal law, would
prohibit the operation of certain new autonomous vehicles that are not zero-emission vehicles
, as defined.
Bill S-4:
An Act to amend the Parliament of Canada Act and to make consequential and related amendments to other Acts
.Jun 8, 2021
In April of this year, Ohio legislators passed Senate Bill 256 which
allows anyone who committed a crime under age 18 to be up for parole
, thus abolishing life without parole for juvenile criminals.