7 Ways to Lower Your Cellphone Bill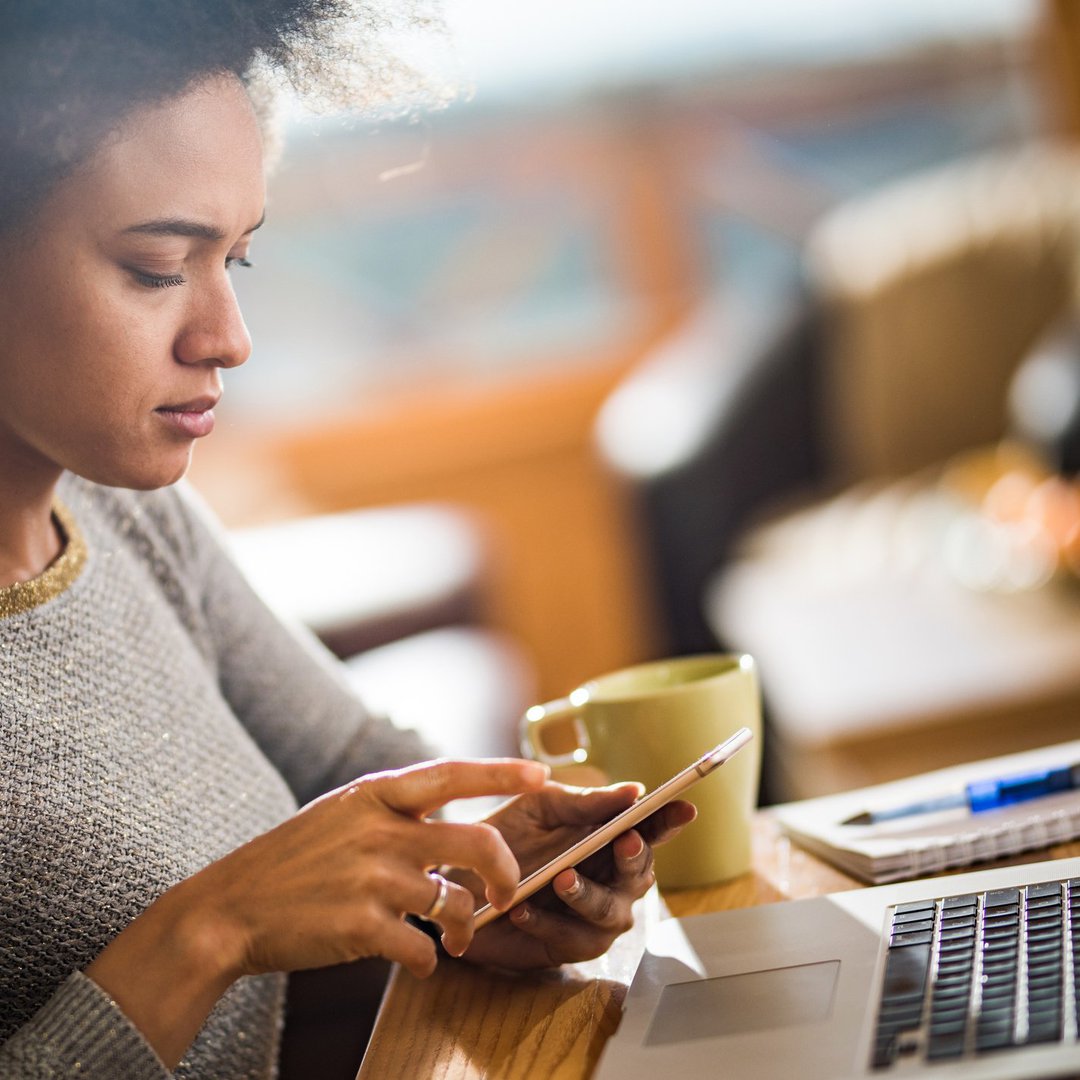 Many or all of the products here are from our partners that pay us a commission. It's how we make money. But our editorial integrity ensures our experts' opinions aren't influenced by compensation. Terms may apply to offers listed on this page.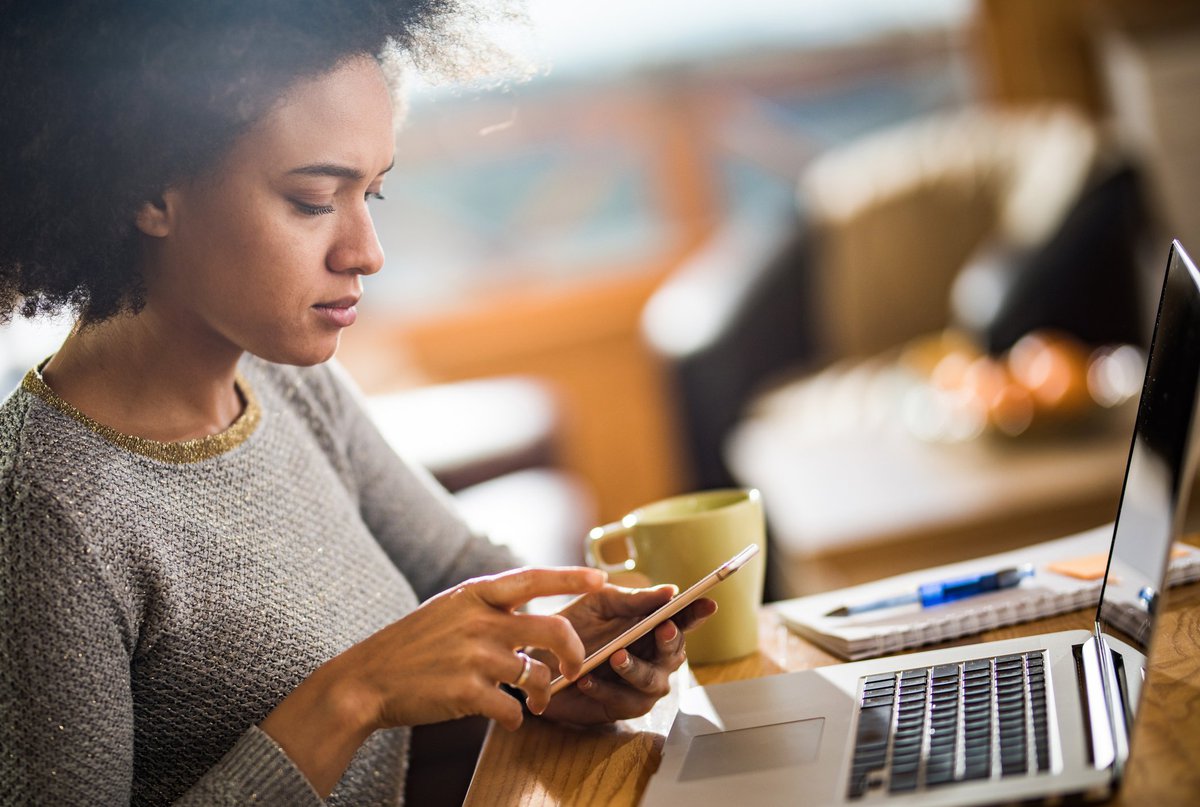 If your cellphone bill no longer fits your budget, these changes could help you spend less money. 
Key points
If your cellphone bill is too expensive, you may need to make some changes. 
Switching to a family plan, enrolling in autopay, and getting rid of pricey phone insurance are some ways to lower the cost of your cellphone bill. 
Having wireless service is convenient, but that convenience comes with a cost. If you're unhappy with the current price of your wireless service, you may be able to lower your bill by making some changes. Keep reading to find out how to lower your cellphone bill. 
1. Review your plan annually 
Mobile service providers frequently switch up their plan offerings. The plan you have now may be outdated, and your provider may offer a different plan that better meets your current needs. It's a good idea to review your cellphone service plan annually. You may be able to save money by switching to a lower-cost plan without saying goodbye to your service provider. 
2. Switch to a family plan
You may be paying more for wireless service by having an individual plan. Many providers offer discounts to customers that have accounts with multiple lines. Consider enrolling in a family plan if you have roommates, family members, or a partner you trust. This change could help everyone keep more money in their bank accounts. 
3. Connect to wifi when it's available 
If your wireless plan doesn't include unlimited data usage, you should ensure that you're utilizing wifi when it's available. Connecting to wifi while you're at home could help you cut down the cost of your bill since you'll be reducing your data usage.
4. Review unlimited plan options
In some cases, an unlimited plan may be a better choice for your wallet. For example, if you use a lot of data and use data frequently, switching to a plan with an unlimited data allowance may be cheaper. 
5. Get rid of cellphone insurance
Cellphones are pricey. If you were to break your current phone, replacing it could create additional financial struggles for you. Some people choose to invest in insurance through their service provider as a way to protect their investment -- but this results in an additional cost that is usually tacked on to your monthly bill.   
While this could give you peace of mind, you should first check to see if you have alternate insurance options. Some top rewards credit cards include cellphone protection as a perk. If you have this type of coverage, it doesn't make sense to also pay for insurance through your service provider. 
If you don't have another type of phone insurance, you'll likely want to save up extra money in an emergency fund before dropping this coverage. 
6. Enroll in autopay
If you're not yet enrolled in autopay, you may want to do so. Several service providers offer a small discount to customers who enroll in autopay. It's a win-win because this choice could lower your bill and eliminate forgetfulness. 
7. Compare rates and go with a cheaper provider
If the above options don't work well for you, it may be time to compare plans and pricing from other providers. You may be able to find a cheaper rate that better fits your budget. 
Before making the switch, consider whether you'll be able to use your current phone with a different provider. Having to buy a new cellphone could get expensive. You should also carefully compare wireless plan options to ensure you're getting the right plan for your needs. 
If your wireless service is too expensive, it may be time to make changes to reduce the price of your service so you can better stick to your budget.
If you're looking for ways to save money, you're not alone. We're all looking for ways to cut down on unnecessary spending. For additional tips, check out these personal finance resources.
Alert: highest cash back card we've seen now has 0% intro APR until 2023
If you're using the wrong credit or debit card, it could be costing you serious money. Our expert loves this top pick, which features a 0% intro APR until 2023, an insane cash back rate of up to 5%, and all somehow for no annual fee. 
In fact, this card is so good that our expert even uses it personally. Click here to read our full review for free and apply in just 2 minutes. 
Read our free review
Related Questions and Answer about "7 Ways to Lower Your Cellphone Bill"
If you often find yourself tense and on-edge, try these seven ways to reduce stress.
Get enough sleep. ...
Learn relaxation techniques. ...
Strengthen your social network. ...
Hone your time-management skills. ...
Try to resolve stressful situations if you can. ...
Nurture yourself. ...
Ask for help.
10 Ways to Reduce College Costs
Consider dual enrollment. ...
Start off at a community college. ...
Compare your housing options. ...
Choose the right meal plan. ...
Don't buy new textbooks. ...
Earn money while in school. ...
Explore all of your aid options. ...
Be responsible with your student loans.
7 Things you can do for your gut health
Lower your stress levels. Chronic high levels of stress are hard on your whole body, including your gut. ...
Get enough sleep. ...
Eat slowly. ...
Stay hydrated. ...
Take a prebiotic or probiotic. ...
Check for food intolerances. ...
Change your diet.
It's not often you hear someone say they've tried seven ways to Sunday to get something done, but when you do hear it, you know that
person tried a variety of possibilities before giving up on solving the problem
. Not only that, the person was thorough in his or her pursuit of a solution or answer to the problem.
Here are seven easy ways to save.
Take Advantage of Your Employer's Matching Contributions. Mike Kemp/Tetra images/Getty Images. ...
Set Up an Automatic Transfer. ...
Take Advantage of Direct Deposit. ...
Use a Separate Online Savings Account. ...
"Keep the Change Program" ...
Scale Back Your Spending. ...
Cut Your Food Bill.
7 Ways to Save Water
TIP #1 - WATER LAWNS JUST 1-2 TIMES A WEEK. ...
TIP #2 - DON'T WATER LAWNS BETWEEN 9 AM AND 5 PM. ...
TIP #3 - CHECK FOR PLUMBING LEAKS. ...
TIP #4 - INSTALL WATER-EFFICIENT FIXTURES. ...
TIP #5 - TAKE SHORTER SHOWERS. ...
TIP #6 - PUT A NOZZLE ON YOUR GARDEN HOSE. ...
TIP #7 - DON'T LET THE FAUCET RUN AND RUN.
7 Practical Ways to Reduce Waste
Buy fresh produce. When possible, opt to buy fresh fruits and veggies when you head to the grocery store. ...
Compost. ...
Eliminate single-use items. ...
Recycle. ...
Thrift shop. ...
Use paperless billing. ...
Use your own containers.
How To Avoid Student Loans: 7 Key Ways
Start saving early to pay for college. ...
Compare the cost of your college degree at various colleges. ...
Research scholarships, grants, assistantships, and even crowdfunding to pay for college. ...
Research your student loan options.
7 ways to celebrate Women's History Month at home
Get familiar with current women's issues.
Read and share works by women authors. ...
Donate to charities that center around women's causes. ...
Attend virtual events celebrating women. ...
Amplify women musicians.
Watch TV shows and films produced and directed by women.
Here's how to build strategic alliances that work for your business:
Understand your potential partner's business. ...
Identify the value you expect and can offer. ...
Set up a meeting. ...
Establish joint objectives. ...
Decide how you will communicate the value you deliver to the market.